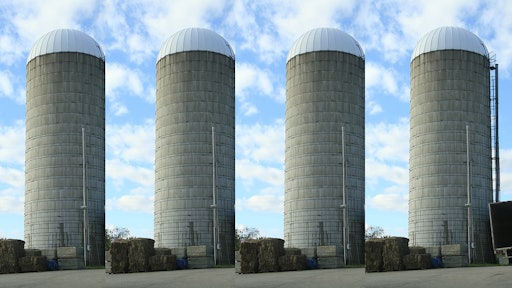 Many companies design applications to perform a single purpose, for a single department or function, while little thought is applied to the broader implications and value of frictionless data sharing. But just capturing and sharing data in and of itself is not enough. Quality data, shared with the right people, at the right time, in the right context is critical for success in the connected world.
In fact, in-context access to information at the right point in any process is the foundation of new digital relationships that are changing our economy. Without it, it's impossible to live up to today's customers' expectations. In many cases, getting information access right means the difference between having a competitive advantage and suffering major financial losses.
To win in our digital economy, companies must be willing to:
Exert the rigor required to capture the right data (a big people, process and systems dependency).
Ensure both real-time process compliance enforcement, as well as after-the-fact analytics.
Integrate the communication and collaboration around the data into a closed loop system to ensure consistent delivery of the desired business outcomes.
The physical supply chain (distribution of goods or materials) has demonstrated the value of a well-executed digital ecosystem. However, the supply chain of information and services, which ensures the health and optimal performance of commercial vehicles as well as heavy and industrial equipment (service supply chain), is not quite as mature.
The journey to digital maturity is a complex one, and many have failed because they focused on "quick wins" without understanding the goals and ramifications around data. So while supply chain management holds great promise when it comes to the potential of big data, a few things need to be made clear at the start of the digital journey.
Connected Asset Information Is an Enabler of Improved Processes
Clearly understanding the difference between "lots of data" and "big sata" is foundational. The growth of the Internet of Things (IoT) enables the capture of more data than ever, and it's easy to assume more equals better. However, according to a recent study by Cisco, more than 75 percent of IoT initiatives are failing. In a rush to implement techie-sounding solutions, companies have prioritized style over measurable business outcomes. Teams often lack the right combination of expertise and experience to deliver on promised solutions, and projects end up taking too long and/or not delivering any change to the bottom line.
Why does this happen? Often, the data derived from telematics, sensors and other smart connections (Industrial Internet of Things or IIoT deployments) are incorrectly viewed as the end game. Not enough thought is put into how companies will consume and share this information, how they will ensure data quality and consistency, and how they will measure success (or if they'll be able to measure it at all with the data they are collecting).
Here are a few examples of questions companies need to be asking before they start collecting any data if the following two statements are true:
1) We analyze 1 percent of the data we collect.
Are you analyzing the right 1 percent?
Is the data you are analyzing of high quality?
How are you determining "data quality"?
2) Analyzed data triggers a notification.
Who receives it?
Does it become inbox spam?
What needs to happen once someone reads the email?
Will this "automatic notification" merely result in a series of emails, phone calls, documentation exchange and frustrating coordination efforts?
Once you dive deeper into questions about data collaboration and data use, it quickly becomes apparent that information from connected assets and equipment is only one of many key data sources required to improve operational efficiencies, maximize profitability, and improve employee job satisfaction.
Breaking Down Information Barriers
In any supply chain where there are multiple groups and multiple businesses within an enterprise, each has its own siloed systems and depends on email and phone to share information. This is especially true in the service supply chain. Manufacturers have their own proprietary portals (sometimes more than one); service providers also may have their own portal or—more commonly—rely on phone, email, paper (invoices) and fax; fleets also have their own systems and data.
As a result, chaos ensues when something goes wrong, like when a piece of equipment malfunctions, adversely impacting the rest of the supply chain. In the heavy duty trucking industry in North America, more than 90 percent of downtime for repairs is not related to actually turning a wrench (fixing the problem). Managers and team members spend an inordinate amount of time trying to communicate with each other and piecing together the information needed. Seemingly endless volleys of phone calls, emails and paper shuffling are not unusual, as teams attempt to identify the cause of the issue, track down warranties, service history, maintenance status, share repair status updates, and more. This chaotic environment leads to decreased efficiency, increased frustration, reduced productivity, and the potential for lost revenues.
So how do you get from lots data (and chaos) to big data that delivers real business value?
Service relationship management (SRM).
SRM is a strategic business approach to asset maintenance that focuses on creating new digital relationships from a variety of information and business sources, including connected assets, to create and strengthen customer-supplier relationships; drive improvements in asset and equipment uptime and performance; and enable more consistent, reliable and less costly maintenance processes.
Revolutionizing Service Supply Chain Management
With a shared SRM foundation, all service supply chain participants have the right information, at the right time and in the context of what is important to them. This ensures more efficient management and improved decision making.
Because it is cloud-based, an SRM solution ensures a closed loop process. This means that data is captured from all parties, from beginning to end, and then is stored and available for future events—no more information silos. For service management, SRM provides all supply chain members with immediate access to detailed equipment information, real-time communication and collaboration, business intelligence tools for real-time risk mitigation and compliance management, and after the fact trend analysis. Data now can be used to inform future decisions, in addition to helping speed up existing service events.
SRM provides an ideal alternative to the phone calls, emails and faxes. It streamlines the communications process by offering multichannel, multi-party communication. It ensures the sharing of rich, in-context role-based information, including photographs, service histories, diagnostic information and other role-based information across departments and supply chain participants. All of this information is accessible on your laptop, tablet or phone, making it possible to initiate, monitor or close a service event in the field. When you do receive alerts and notifications, they immediately bring you into the SRM application in the context of the message.
SRM Keeps Your Physical Supply Chain Up and Running
A healthy service supply chain keeps your physical supply chain moving. To enable a winning service supply chain, you need the ability to quickly and easily capture, analyze, act and deliver on information to the right people at the right time. SRM is the first effective way of breaking through the existing information and communications barriers. With this approach, organizations achieve greater return on investment (ROI) from their IIoT solutions, and enhance the value of the data from their existing applications. Ultimately, this helps teams make better decisions more quickly, and achieve lower costs, increased asset availability, improved job satisfaction and improved customer experiences.