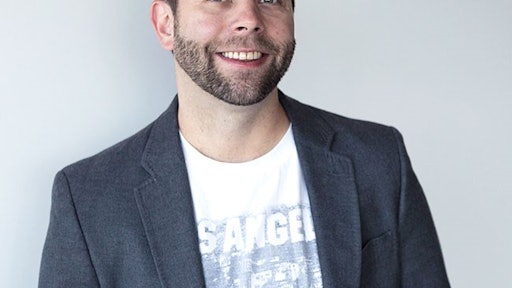 Eighty-one percent of supply chain executives now consider big data analytics a disruptive and important technology, ranking it higher than related digital supply chains and IoT advancements. Data can be a supply chain organization's biggest asset, but having the ability to properly manage and make sense of it is the difference between leverage and liability.
Unfortunately, many supply chain organizations find it difficult to capitalize on big data trends with their existing technology infrastructures. According to recent research, 89 percent of supply chain organizations still rely on disparate legacy systems that impact the speed of development of new digital experiences. What's worse, just 40 percent say they have the internal expertise and resources to maintain and improve upon their organization's infrastructure.
These findings indicate that supply chain organizations cannot currently support massive data management and analysis, and that they also will find it difficult to overhaul underperforming systems in the short term.
Fortunately, various technologies can make data analytics possible for companies with weak technology infrastructures. While supply chain leaders may not be able to bring on multiple new technologies at once, here are three micro-innovations businesses can pursue on the road to full digital transformation:
1) Third-party Integrations
For supply chain organizations looking to jumpstart their data analytics, third-party integrations are a must. Third-party partners lend their own data expertise where supply chain players may be lacking and can cover bottom-line factors such as payments, legal risks, weather conditions and more.
Organizations should lean on these types of partnerships to streamline their operations. However, many organizations struggle with these relationships and find them difficult to introduce into their ecosystem. With just a third (33 percent) of supply chain leaders saying it's very easy for internal developers, third-party partners or service providers to integrate with their organization's existing systems, successful third-party integrations may first require larger technology framework updates for the majority of supply chains.
2) Artificial intelligence (AI)
Thanks to its recent maturity and ability to influence operational efficiencies, AI can help supply chain organizations improve their entire business model—from operations to relationship management to tactical goals.
AI is especially effective when dealing with metrics like diagnostics, which demand a high-volume of inputs before organizations can surface trends and make business improvements. AI systems can identify a problem from the start, rectify the issue, make associated adjustments throughout the organization as needed, and then take steps to ensure the problem never happens again. Or at least predict when an occurrence (either positive or negative) is likely to happen next.
Ultimately, AI saves supply chain organizations stress by doing much of the leg work for them, and doing it at a scale and consistency humans cannot. AI also helps organizations respond to both internal and customer needs faster and with greater confidence, saving them time and the revenue lost through downtime or unhappy customers.
3) Supply Chain Modeling
Supply chain organizations should seek out modeling programs in an effort to be more predictive, and therefore reduce dollars lost through unforeseen downtime, product defects, returns, etc.
Supply chains pride themselves on dependable repetition, but modeling programs allow them to develop a plan of attack for unforeseen scenarios. This could be anything from a sudden snowstorm that closes distribution routes to changing economic tides that influence what and how often consumers are purchasing. Regardless, there should always be a contingency plan in place.
Humans cannot singlehandedly sort through the massive data sets required to forecast these types of roadmaps. Fortunately, not only can supply chain modeling programs take on data analysis for organizations, but they are also intelligent enough to spot minimal pieces of information that lead to creative and/or alternative solutions the human eye may miss. Partnerships between humans and machines surface important insights that neither party could uncover and act upon alone.
Enthusiasm toward new data capabilities should never be tempered with an uncertainty of how to make things work. Armed with technologies like these, supply chain organizations can take on greater big data responsibilities with excitement, not reservation.
And in an industry where there's not a moment to waste, full steam ahead is just what supply chain organizations need.