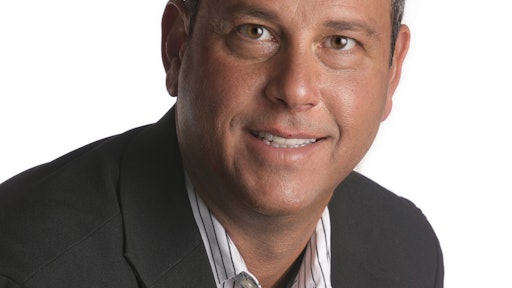 What's the No. 1 barrier to omnichannel retailing today? In a single word, it's silos.
Many companies hit the wall in supply chain efficiency and speed to market. Nowhere is that more true than in the retail industry, where the demands of omnichannel retailing expose a critical weakness: supply chain silos.
A recent study from PricewaterhouseCoopers and JDA found that "only 18 percent of CEOs say they eliminated operational silos and are delivering seamless omnichannel shopping experiences for their customers." This means "that the majority of retailers surveyed are still operating in silos, which is taking a toll on retailers' profitability and ability to create a seamless shopping experience for customers."
However, there is good news. A new generation of supply chain management (SCM) systems is helping enterprises break through their organizational barriers and tear down the silos in their supply chain. They connect the data and external systems in an organization to drive better decision-making and faster turnaround time—turning SCM into an enterprise platform that shares information among key stakeholders in every department, as well as third parties such as vendors, suppliers, product testing labs, logistics providers and more.
With this kind of alignment in processes and systems, SCM can serve as an enterprise hub connecting users and departments across many different departments in the organization.
The typical product lifecycle is complex, but the new generation of SCM systems can connect users, departments and data throughout the organization. SCM takes information from a number of other systems and data sources, shares and analyzes it, and then executes decisions based on the results. Every stakeholder shares in the information, which is important, since issues in one part of the organization have ripple effects upstream or downstream.
Here are a few of the ways today's SCM solutions can change the way companies do business:
Respond quickly to sales data. Boosting sales and profitability can be summed up with a simple formula: If something is selling, accelerate production and make more of it; if it's not selling, cut the losses and stop making it, because it's cheaper to cancel production. Even a handful of poor-selling products can ruin overall profitability. With the SCM hub connecting design, finance, sales and production data in real time, retailers and brands can quickly react to the latest sales information and make the most of every season.
Push decision-making further downstream. SCM allows organizations to push decision-making further downstream; this concept of postponement—waiting until the last possible minute to make decisions—is central to lead time optimization. And it improves decisions, because the further into the design-production process, the more information companies have and the better decisions they make.
Perform quality audits at the factory. SCM allows organizations to incorporate quality audits as part of the enterprise platform. This enables you to check for quality at the factory before the goods ship; if an audit fails, you can address it at the source, resolving quality issues quickly and without undue cost.
Throughout their history, supply chain management systems continually adapted as business models changed. Today is no different. With the rise of omnichannel retailing, SCM is again adapting in order to break down organizational silos and serve as an enterprise platform—making omnichannel retail a reality and putting businesses on the path to greater profitability.