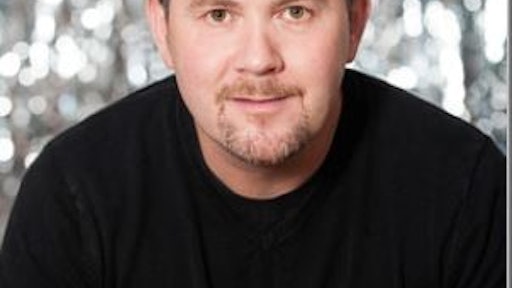 Risk management is generally thought of as a buyer initiative. But as recent high-profile bankruptcy filings have brought to light, it is imperative that suppliers monitor and manage their risk as well, because the impact of not doing so can be far reaching.
The risks presented by the loss of a key customer can ripple across a multitier supply chain and beyond demand and revenue, affecting job creation and economic development globally. Consider suppliers of board games in Illinois, for example. Many contract with manufacturers in China to produce them. With the holiday shopping season fast approaching, these manufacturers may ramp up hiring to accommodate increased demand. But in anticipation of the worst, the primary supplier may revise its forecast and cut demand. In turn, its supplier will cut production and staff. Localities will see fewer jobs and feel the pinch of less tax revenue generated by the sales and exports.
Business Networks Evolve
There's no doubt that what you can't see can hurt you. But in today's connected, digital economy, visibility and transparency have never been easier to gain—even across complex, global supply chains. So not knowing that a supplier or customer is on the brink of collapse or that a hurricane may cause power losses and port closures is no longer an excuse.
When it comes to managing today's global supply chains, companies on both the buy and sell side of the equation must anticipate risks and develop plans to execute on them before they negatively impact the business. And technology exists to make this easy to do.
Social networks have revolutionized the way we shop, share and consume. Likewise, business networks have made it as easy and transparent to conduct business with a partner on the other side of the world as with one across the street.
Decision-making Through Technology
But networks are about more than just connecting companies, people and processes. Their real power lies in what goes on inside them—all the interactions, transactions and commentary—and the massive amounts of unstructured data that they generate.
With business networks, buyers and suppliers alike can gain a new level of transparency into the capabilities, performance, and social and environmentally responsible practices of their trading partners—and their partners at the next tier.
The latest technology advancements can analyze data from millions of sources on an ongoing basis and provide a 360-degree view of a buyer's or supplier's health and automatically deliver alerts on risk by company, geography and even commodity. Using this information, companies can make timely, contextual decisions to effectively manage their risk and move their businesses forward.
Companies can, for instance, be alerted to potential future risks in the sub-tier supply chain by triangulating myriad real-time inputs, such as change in payment status, loss of a key customer or decline in sales, change in leadership, and commodity price or supply fluctuations crossed-referenced with historical results when such patterns exist.
Buyers can supplement these alerts with recommended responses such as alternative suppliers based on community-generated ratings and buying patterns of other like-buyers on the business network. And suppliers can use them to find new outsource partners to keep their production costs down and even tap into opportunities for new business with other companies on the network to grow their market share and revenues.
In today's uncertain economy, the only thing that is certain is that companies will face more risks and challenges than ever before. But with the right tools, they can effectively manage and overcome them. Knowledge is power. And through business networks and the technology underlying them, buyers and suppliers can effectively harness it to not only see the future, but shape it to their advantage.
Tony Harris is vice president and general manager, supplier management solutions for SAP Ariba. In this role, Harris is responsible for the strategy, go-to-market and commercial success of SAP Ariba's solutions that address supplier and risk management. With over 25 years of experience across both finance and IT, Harris has spent the last 14 years focused on the procurement solutions sector. Harris was named a "Pro to Know" in 2013 by Supply & Demand Chain Executive and again in 2017 for his work in addressing the direct materials spend category within cloud procurement solutions.