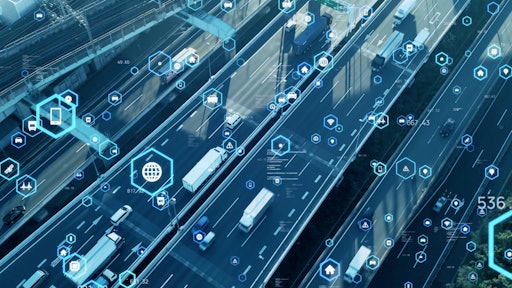 metamorworks/stock.adobe.com
Nauto announces the introduction of new telematics capabilities offering visibility into vehicle tracking, utilization, misuse and maintenance planning. This offering delivers telematics alongside cutting edge AI-powered driver and vehicle safety capabilities, all on a single device and a single software platform.
"We are thrilled to announce the integration of core telematics functionality into our safety platform," says Yoav Banin, chief product officer at Nauto. "With this enhancement, we're streamlining the fleet management experience, offering a comprehensive solution that simplifies the complex landscape of multiple technologies. Our goal is to provide fleets with a single, powerful solution that not only enhances driver and road safety, but also optimizes day-to-day operations and reduces cost. Furthermore, the new detector for vulnerable road users represents a significant milestone on the Road to Zero fatalities."
Key Takeaways
This streamlined solution curbs the proliferation of devices within the already crowded commercial vehicle cabs, helping fleet operators trim costs and maximize efficiencies.

Nauto

has further enhanced its safety capabilities with new detectors that are designed to provide distinct alerts that differentiate between pedestrians, bicyclists and motorcyclists, when there is a risk detected of colliding with one of these vulnerable road users (VRUs).
This solution addresses a multitude of safety and operational challenges, including heightened collision-related losses, a surge in fatalities and injuries, elevated driver turnover rates, diminished productivity, escalated fuel, and insurance costs, increasing operational costs, and the growing expenses associated with technology management.