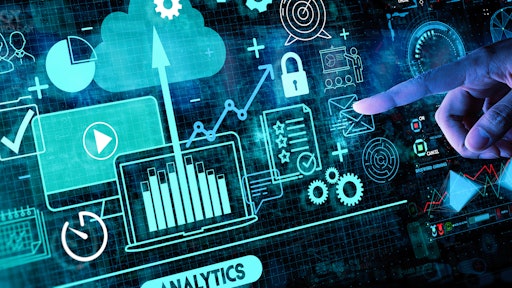 greenbutterfly AdobeStock_278427509
Tredence launched ATOM.AI, a platform that leverages artificial intelligence (AI) to accelerate data and analytics modernization.
"Retailers are sitting on mountains of data, but most are struggling with data stuck in legacy siloes and insights that can't keep up with double-digit inflation. Tredence drives data strategies and AI-based decisions for six of the Top 10 world's largest retailers, powering $1 trillion in revenue," says Morgan Seybert, chief business officer of retail, Tredence. "We are thrilled to announce the launch of ATOM.AI, an end-to-end ecosystem of AI accelerators designed to solve the hairiest data engineering and data science challenges for retailers and help them unlock the power of their data."
From PR Newswire:
ATOM.AI reduces the time to value by 50%. The platform achieves this through its advanced AI/ML capabilities, pre-built feature store, technical notebooks, deep data sets and third-party integrations.

Atom.AI has five modules designed to drive efficiency during each AI solution development and deployment phase, including Data Works

to harmonize internal and external data and build a comprehensive feature store

;

Algo Works

to develop ML models faster and improve algorithm performance

;

UI/UX Works

to fast-track application design with pre-built UI/UX templates; Solution Works to develop pre-built AI/ML solutions for industries at scale; and Automation Works

to integrate, orchestrate, provision, deploy and scale AI.
"CPG business leaders are yearning to achieve precision at scale through AI, but creating fit-for-purpose solutions in the face of insufficient granular data and skyrocketing cloud costs is a challenge," says Sagar Balan, chief business officer, CPG, Tredence. "Tredence's deep expertise in tackling those problems for six of the Top 10 CPGs is baked into ATOM.AI, driving precision innovation at speed and scale. Enriched harmonized data coupled with pre-built AI solutions in revenue growth management (RGM), route-to-market (RTM), supply chain, shopper analytics and sustainability is what our customers are signing up for, expediting their time to value by 50%."