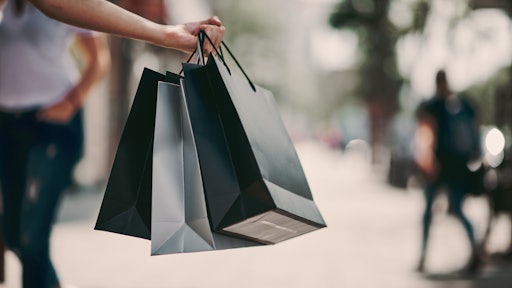 chika_milan/stock.adobe.com
In the last two years alone, society experienced a series of previously unimaginable disruptions. Of course, the global pandemic is top of mind and continues even now.
Challenges presented by climate change and the loss of human capital due to The Great Resignation are also creating new hurdles for supply chains. In the U.S., the number of people who left their jobs rose to a record 4.5 million in November 2021 — a critical statistic when considering the institutional knowledge this represents.
Companies historically managed change and exceptions with people—collecting data, making recommendations, and getting stakeholders aligned on a decision. Every exception required human intervention to change plans previously built for a specific set of conditions. People were the "safety stock" protecting against condition volatility. So what happens when people on the shop floor to the top floor are no longer there?
This shift in the labor market also comes at a time when the demand for experienced supply chain professionals is at all-time highs.
And now the conflict in Europe is driving sanctions, and counter-sanctions that will affect supply chains in the coming months in ways we are just beginning to realize. In addition, we're seeing a whole new crisis resulting from the conflict in Europe, which will undoubtedly reverberate across global supply chains in ways we are just beginning to understand.
And, despite it all, consumers are more demanding than ever. The expectation for personalization and the increased complexity of supply chains are colliding, creating unhappy customers who flood customer service and social media with brand-busting feedback about their negative experiences.
Here's the bad news: these changes are never going to stop. We are in the Black Swan Era. Disruption is the norm and current methods of enterprise decision making, mainly driven by a combination of technology, manual processes, and humans in the loop, are helpless against it.
Here's the better news: the emergence of new forms of technology-driven by a sophisticated combination of artificial intelligence and machine learning can help overcome the obstacles presented by uncontrollable outside forces.
The era of intelligent decisions is now
The confluence of external forces accelerates the need for digital transformation, and enterprises are struggling with how to address the ever-increasing complexity of decisions. Today's approach to managing global supply chains isn't sustainable, and we need a new approach to respond to continuous disruption.
In fact, there is so much data in the world that it would take 180 million years just to download it, let alone sort, manage and analyze it. It's more information than any human mind, however brilliant, could ever process. Without the ability to tackle the data problem, enterprise decision paralysis has the potential to crush the supply chain when we most need it to function seamlessly.
According to the 2021 Gartner Reengineering the Decision Survey, 47% of respondents indicated that their decisions will become more complex in the next 18 months. This report further indicates that by 2023, more than 33% of large organizations will have analysts practicing decision intelligence, including decision modeling.
While it is clear that our digital reality requires a new approach to decisions, enterprise supply chain leaders continue to struggle with combining human experience, intelligence, and experience with automation. From order management to demand, augmenting and automating decisions in the supply chain can, ultimately, help organizations meet the challenges presented by this era of disruption.
Each step of the decision-making process needs to be orchestrated with precision. Let's look at the key components of decision intelligence.
The three Ds: Decision support, decision augmentation, & decision automation
The path to automation is bumpy, and the machine-human relationship evolved quickly. Although the advent of artificial intelligence and machine learning is beginning to support decision making, organizations still struggle to centralize information, make sense of it, and surface it to the right people at the right time.
Even if they can meet these three critical imperatives, the information isn't presented in an accessible interface, creating frustration, knowledge gaps, and slowing the pace of enterprise decision making. Data becomes a symbolic Ever Given, blocking all the decisions that need to be made and piling them up behind the obstacle. This decision support is the first step in achieving decision intelligence for the supply chain.
Once data is collected and harnessed and surfaced to the right people at the right time in the right way, technology powered by AI and machine learning can start accelerating the pace and quality of decisions.
For example, instead of running a manual analysis of supply response options to cope with a change in demand, planners can get recommendations that consider all feasible alternatives (including some not already contemplated by a planner) delivered in real time.
This decision augmentation can include the projected impact of each decision, leaving the planner the time and space to apply unique human intelligence and institutional knowledge to make the best possible decision quickly and with better outcomes.
Lastly, as the velocity and volume of decisions required for healthy, functioning global supply chains increases, enterprises need to continue the path to decision automation to address all the possible challenges and opportunities the future will present.
Building resilient supply chains for the future
Ultimately, the supply chain leaders must focus on building the supply chain of the future—one that is resilient, intelligent, and automated. A functioning supply chain is critical to a functioning society.
With attention to making faster, better decisions, enterprises have the opportunity to participate in a global ecosystem that:
Reacts to real-time changes in the business environment with agility and accuracy
Decreases costs thanks to better insights, improved decision-making, and automation
Increases customer satisfaction and retention
Supports global sustainability and gets critical goods to the right people, in the right places, at the right time
For supply chain leaders, digital acceleration can make the difference between extinction or evolution. The reality is, many external factors are beyond our control — our existing models and assumptions don't apply to this new environment.
We must be disciplined about decision making. This will allow us to respond to those changes and disruptions with reliable, repeatable accuracy and this means making decisions quickly, and at scale. Are you ready?