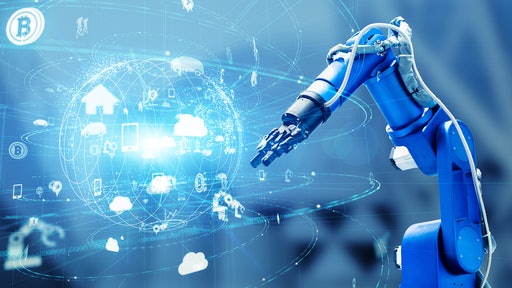 Getty Images
Nearly 87% of retail executives think their company's supply chain performance either lags the competition (22%) or is only on par (65%), while only 13% of retail executives think they outperform their peers, further highlighting the untapped opportunities for artificial intelligence (AI), according to a Symphony RetailAI survey conducted in partnership with Incisiv.
"As new threats loom and other economic factors create supply chain unpredictability, these results highlight the need to future-proof grocery supply chains to handle unexpected disruptions," says Troy Prothero, SVP product management, supply chain solutions, Symphony RetailAI. "The importance of using data, including AI-driven demand forecasting, to gain a competitive supply chain advantage isn't going away, so organizations that prioritize new ways of using data for decision-making will be better positioned to succeed."
From BusinessWire:
82% of respondents focus on data-driven demand forecasting and 61% cite improved master data management as a top supply chain priority.
New economic factors and other global obstacles also underscore the importance of AI, as current top-of-mind supply chain issues include many that can only be meaningfully mitigated with the application of data science. The survey found that nearly nine out of 10 retailers (88%) state that they have a significant opportunity to improve in demand forecasting, and the same percentage want to do better contingency supply source planning.
Only 6% of respondents were self-described adopters of AI, while another 8% have dabbled or enjoyed early success with piloted technology. Many of those who haven't made progress with AI are uncertain about how to move forward successfully – in fact, 39% indicated they are unsure how to apply AI to real-world scenarios.
92% of retailers feel that their inability to integrate data from multiple sources prevent them from successfully pursuing AI solutions. Other roadblocks include poor data quality (79%) and a lack of confidence in AI to make good recommendations (31%).
The survey found that nearly a quarter (22%) of respondents are concerned about falling behind to the competition due to a lack of an AI-based strategy.