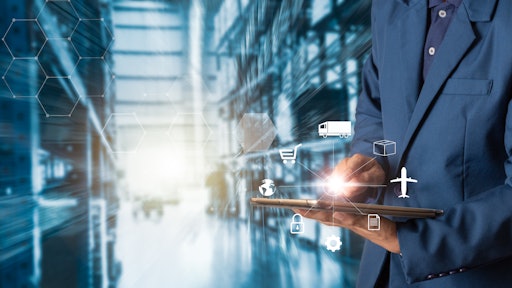 Getty Images
Kinaxis Inc. introduced Planning.AI, a concurrent planning solution designed to automatically detect and fuse the best combination of heuristics, optimization and machine learning, providing a highly accurate answer in the fastest time possible.
"Supply chain planners and leaders are often in the tricky situation of having to choose between making an accurate decision or making a fast one," says John Sicard, CEO of Kinaxis. "Planning.AI eliminates that struggle by empowering people to make fast and accurate decisions through the use of multiple advanced analytical approaches. This latest breakthrough builds on our revolutionary concurrent planning technique, driving a true step change in supply chain agility and resiliency."
From Yahoo!
Planning.AI delivers the ability to use multiple analytical approaches when solving a single problem, driving even more business value by broadening the types of supply chain problems that can be solved and removing the need for hard-to-find data scientists and deep analytical experts.

Planning.AI first applies heuristics to a problem, then runs those results through an optimizer or solver. That significantly narrows the scope of what the optimizer must solve for, dramatically reducing the time it takes to get an answer while still preserving the required accuracy. For demand planning, Planning.AI leverages machine learning to gain insights from vast amounts of internal and external data then uses additional analytical approaches as appropriate to improve sensing and forecasting across short and long-term horizons. When combined with

Kinaxis'

unique concurrent planning technique, which eliminates siloes, continuously balances demand and supply in real-time, and enables what-if scenario management, Planning.AI allows companies to respond faster and more accurately to market disruptions.

The first two Amplifiers using Planning.AI are now available. Demand.AI c

reates a true picture of demand by incorporating internal data and outside-in external signals to improve demand and supply plans and deliver insight across all planning horizons using machine learning-based sensing and forecasting.

Supply.AI d

rives costs out of the supply chain by using multiple analytical approaches to solve a wider variety of business problems and balance trade-offs incorporating cost, revenue, on-time delivery, capacity and more.