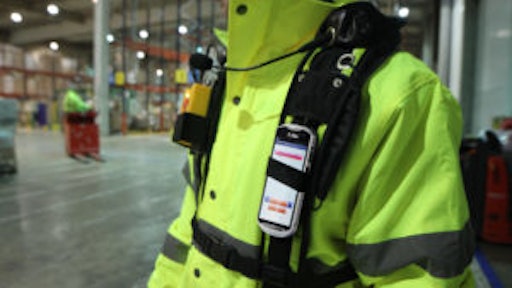 image001
For many industrial leaders, a pivotal question right now is, how do we solve the skills gap? In the manufacturing sector alone, the U.S. skills gap could leave as many as 2.1 million jobs unfilled by 2030, according to research by Deloitte and The Manufacturing Institute. This could cost the U.S. economy $1 trillion just in 2030.
Hiring for vast numbers of vacant roles is going to take time. Many Baby Boomers with tacit knowledge are accelerating their retirements due to the pandemic and the industrial sector is still in need of some PR to make it an attractive career proposition to younger generations.
In addition, traditional ways of training new hires, such as through information contained in big paper binders - means the ramp-up process has been far from immediate. For inexperienced or contract field maintenance technicians, the skills gap may mean multiple visits to a customer site attempting to remedy an issue, which is not only inefficient for the business, but can result in frustrated customers.
Industrial businesses can't afford to have either issue on their hands.
So, what's the solution for bridging this skills gap? Augmented reality (AR) is one way to work toward a fast solution by augmenting the existing workforce, bringing technology into the industrial environment that future talent wants, as well as enabling self-solve resolution by customers in certain scenarios.
AR for augmenting the workforce
As an aging field and service workforce retires, taking decades of institutional knowledge with them, and many workforces are running on skeleton teams, the impacts can be minimized by capturing and then sharing that knowledge in a digital, on-demand way.
AR has evolved dramatically over the past few years. Today, live visual AR and AI interactions, instructions and insights are able to come together in a seamless digital workflow experience, so that service technicians can access and apply on-demand expertise to fill knowledge gaps, and at the same time significantly reduce repair times.
Imagine the efficiencies from a manufacturing frontline worker being able to access step-by-step AR workflow procedures for assembly inspection maintenance and repair, as well as access contextual information about the history of the machine in need of maintenance, and connect with an expert for real-time remote, guided support, all through AR. This becomes even more critical for new workers joining a company who may have little to no knowledge, yet need to quickly pick up a significant workload accurately and efficiently.
AR for attracting new talent
Gen Z is predicted to make up 27% of the workforce by 2025, according to Adobe. This generation grew up with the internet and is a hyper-connected, mobile-led generation. To appeal to this generation and attract them into industrial careers, companies need to create digital and modern environments that are akin to what Gen Z'ers know. The average Gen Z'er probably isn't going to care if you're a manufacturing company that's invested heavily in robotics, but they will care about the digital tools you directly equip them with.
AR put in the hands of frontline workers includes benefits such as upskilling their performance with on-demand information access and remote expert assistance. This means that even at the entry level, workers can see resolutions through for improved productivity and satisfaction in their day-to-day roles.
AR for customer self-service
Increasingly, the devices introduced into homes and workplaces are becoming more connected and complex. It's no wonder that assistance is often needed to help people get these devices working initially or resolve problems when they arise. But, what's better than a field technician being able to resolve a customer's problem or help assemble a device after unboxing in one visit? The customer being able to solve their own problem without the need for any field tech visit. When products are enabled with AR, customers can access product information and visual instructions for maintenance and repair.
In some cases, devices may be equipped with a QR code to be scanned, leading to device-specific step-by-step instructions with real-world visuals that can be augmented with graphical direction. This enables a smarter self-solve experience. In the current climate, not only is self-service more efficient for the customer, but it can also relieve any COVID-19 safety concerns from having workers physically present in people's personal spaces.
AR is a powerful tool beyond giving service technicians on-demand expertise.
AR-enabled visual instructions have the power to make information accessible to customers in an immersive, engaging and contactless way. When an organization couples that with AI-powered computer vision to access the collective intelligence of multiple customers' experiences, that information can constantly be built upon and continuously improve the ease with which customers can put it into action. The end result is a problem solved for and by the customer in a way that delights them.
Conclusion
Service technology and digital transformation have sometimes been deprioritized for other digital investments within the manufacturing and service industry in previous years. As the significance of the industrial skills gap is now front and center for savvy industrial leaders, the importance of service technology is rising up the agenda thanks to its ability to bridge the skills gap and attract new talent. Today, service experience can be most effectively realized through AR and AI to make expertise accessible - without involving hours of training or thick, heavy binders - and resolve issues smarter and faster.