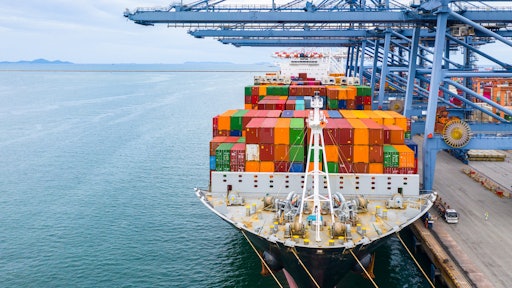 Kalyakan/Adobe Stock
A new artificial intelligence product from ThroughPut Inc. aims to reduce roadblocks in global ports, ocean, rail and road. The product will tap AI to identify lagging areas in operations and alerting managers to opportunities for improvement. With ports seeing major delays and other disruptions wreaking havoc on the supply chain, ThroughPut hopes to gain the attention of supply chain managers looking to resolve these issues.
Per PR Newswire:
The new capabilities are specifically designed to help assess top-line and bottom-line benefits associated with each opportunity for better prioritization, related to logistics spend and underlying sales improvement potential.
The logistics industry has been hit by a massive supply chain flux, with unanticipated yet predictable reverberations continuing to disrupt and proliferate across global trade networks. Blockages of the Suez Canal, bottlenecks choking other canals, port congestion and containers stuck at sea span from Los Angeles to Shanghai to Rotterdam to Jebel Ali, the downstream result of the COVID-19 pandemic has crippled logistics and distribution industries while choking both demand and supply chains networks. Container shipping companies carrying essential commodities have experienced large-scale disruptions due to unforeseen yet predictable surges in demand for retail goods. This has resulted in ripples of ever-wider logistical bottlenecks impacting the markets across the world that would otherwise have been largely avoidable with the right supply chain technological advances in place.