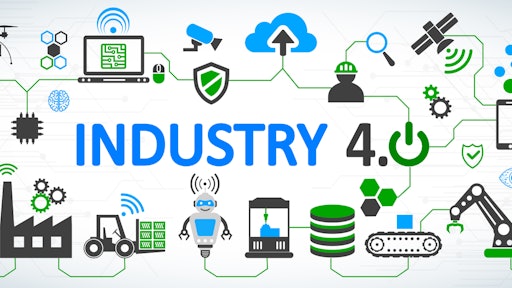 AdobeStock_300026477
While 93% of companies are actively engaged in digital transformation, the people/skills deficit is the No. 1 obstacle (53%) standing in the way of their efforts, according to a new study presented by ToolsGroup and Council of Supply Chain Management Professionals (CSCMP).
"The past two years have put a spotlight on the need for digitizing supply chain planning, and fortunately, more companies than ever are responding by stepping up efforts to transform their operations," says Caroline Proctor, chief marketing officer, ToolsGroup. "The percentage of companies that are not pursuing a digital transformation strategy at all is, at 6%, the lowest we have measured so far. Our findings reveal increasing investments in software, automation and people."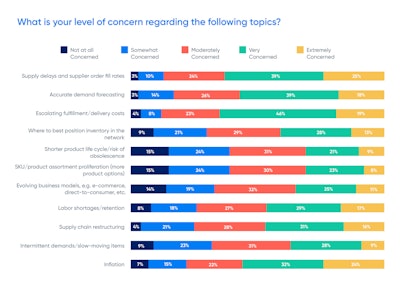 "The survey results show that companies are charting a steady course toward digital transformation," adds Mark Baxa, CSCMP president and CEO. "As supply chain challenges become more frequent and intense, company leaders are increasingly focused on implementing solutions that can help them better manage risk, bypass skills shortage and become more resilient."
From ToolsGroup:
While most companies started 2022 with a positive business outlook, they remain extremely concerned about external factors that have impacted supply chain planning strategies in the last two years. Supply chain delays (25%), surging inflation (24%) and escalating fulfillment costs (19%) top the list of external concerns. In comparison, respondents were less concerned about internal issues such as shorter product life cycles, risk of obsolescence or more production options.
51% of companies say they will increase automation in 2022 to focus staff on higher value activities.
At 47% each, developing better and faster reactions to unplanned disruptions and increasing supply chain resilience are the other top objectives for 2022.
Half of the respondents (50%) said a continued focus on people, process, technology and security implications is vital to delivering successful digital transformation results, followed by change management and effective communication (45%) and the need to develop leadership-driven goals (43%).