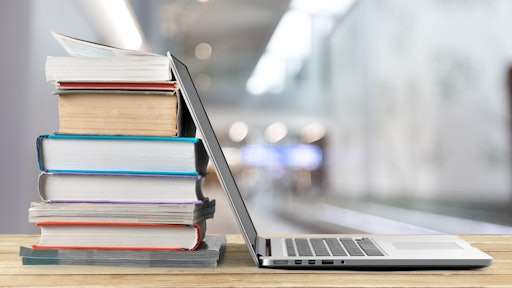 BillionPhotos.com - stock.adobe.com
The supply chain industry is constantly changing, and in order to maintain success you must be willing to continue to learn. Of course, there are ways that you can further your own professional development. There's classes you can take, educational seminars at conferences and you can even get certified in different industry organizations. However, sometimes it is best to just take it old school and crack open a book to gain new insights.
There is a plethora of supply chain books that are lining the shelves, each offering new ways to find success within your role. Considering the options, Supply & Demand Chain Executive have narrowed down the top five supply chain management books you should read.
1.) The Handbook of Logistics and Distribution Management: Understanding the Supply Chain by Alan Rushton, Phil Croucher, Dr. Peter Baker
Known as the definitive guide to supply chain philosophy, strategy and the practicalities of logistics, The Handbook of Logistics and Distribution Management: Understanding the Supply Chain helps supply chain managers set up their operations to add maximum value. Aimed to be a source throughout someone's career, this book will only continue to enthuse supply chain professionals.
Publication Year: 2017
Price: $32.17 (Hardcover Rental)
2.) Supply Chain Management Best Practices by David Blanchard
While the fundamentals of the supply chain remain unchanged, there have been massive shifts when it comes to the demand of the marketplace and emerging technologies. In the revised Third Edition of Supply Chain Management Best Practices, supply chain expert David Blanchard gives an overview on the technologies that are transforming the supply chain and logistics industry and what is expected to come in the future.
Publication Year: 2021
Price: $44.81 (Hardcover)
3.) Digital Supply Networks by Amit Sinha, Ednilson Bernardes, Rafael Calderon, Thorsten Wuest
Technology continues to be a driving force in many industries, and the supply chain is no exception. Digital Supply Networks dives into how digital transform can impact your business and what emerging technologies you need to know about before implementing.
Publication Year: 2020
Price: $18.79 (Hardcover)
4.) Supply Chain Management For Dummies by Daniel Stanton
It is critical that professionals understand every aspect of the supply chain. In the second edition of Supply Chain Management for Dummies, author Daniel Stanton guides new supply chain professionals on how to make decisions based on how they will affect every part of the operation while explaining the importance of functions like procurement, distribution and technology.
Publication Year: 2020
Price: 24.99 (Paperback)
5.) Essentials of Supply Chain Management (Essentials Series) by Michael H. Hugos
Essentials of Supply Chain Management gives insight into the supply chain industry from a practical, real world perspective, offering students and industry professionals a comprehensive introduction to the industry by giving immediate-applicable understanding to what they are learning about. Now in its fourth edition, Essentials of Supply Chain Management has been updated to reflect the how the industry is operating today and serves as a reference for managers seeking techniques for maximizing efficiency and gaining competitive advantage.
Publication Year: 2018
Price: $32.63