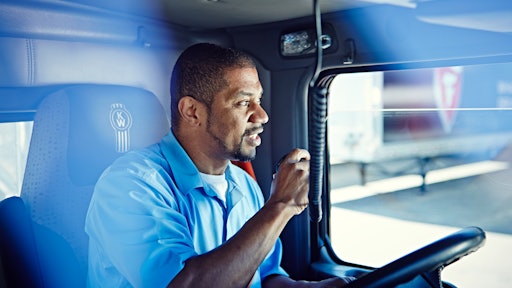 CPC Logistics
The American Trucking Association (ATA) currently estimates that the truck driver shortage will drop from 78,000 drivers in 2022 to 64,000 drivers in 2023. At first glance, this nearly 20% decrease makes it seem like the shortage may be easing, but unfortunately, relief is not expected to last for long.
When the United States economy slows down early this year like it is projected to do, freight transportation will decline as consumer demand for goods starts to fall. But as we enter a period of economic growth closer to 2024, both consumer and freight demand will increase again, leading to what the ATA projects will be a record high shortage of 82,000 truck drivers.
Unfortunately, the number of unfilled truck driver jobs is expected to rise from there. Current driver demographics and burgeoning demand for freight could cause the driver shortage to balloon to more than 160,000 over the next decade.
To keep up, the trucking industry needs to hire nearly 1.2 million drivers in 10 years, which could be challenging due to several key factors contributing to the shortage:
Aging drivers: On average, truck drivers tend to be in their late 40s to early 50s. Many of them are retiring or are preparing to leave the workforce.
Interstate commercial driver's license (CDL) age requirements: Given the high average age of drivers, bringing younger people into the industry would help combat the shortage. However, this has proven to be difficult due to federal rules that prohibit drivers under the age of 21 from obtaining an interstate CDL that would allow them to drive trucks across state lines. As a result, many high school graduates who may have considered a career in trucking choose to pursue other opportunities.
Lifestyle: Many truck drivers, especially those in long-haul trucking, work 60 to 70 hours per week, spending days and sometimes weeks away from their homes and families. These requirements can make it hard to achieve a healthy work-life balance.
Low number of women drivers: Due primarily to safety issues such as harassment and discrimination, trucking has historically been one of the most heavily male-dominated industries in the U.S. Although women make up 47% of the country's workforce, they comprise only about nine percent of professional truck drivers.
Truck drivers are responsible for moving more than 70% of products across the country. Since nearly every good we consume is put on a truck at some point, the snowballing shortage is impacting the entire economy by causing items to become more expensive and harder to find on store shelves. The U.S. recently experienced its highest inflation rate in decades. If the trucking industry does not act quickly to boost the ranks of professional drivers, it may continue to rise.
Raising driver pay has helped alleviate the deficit to a certain extent. According to the ATA's 2022 Driver Compensation Study, truckload fleets hiked wages by a median of 10.9%. The average driver now makes more than $69,000, which represents an 18% increase in annual pay from 2019.
But competitive, market-based compensation isn't everything. It will take more than money for companies to attract enough quality truck drivers to fill their fleets.
Decrease time on the road
56% of U.S. workers said achieving better work-life balance—not higher pay—is the top reason they would consider changing careers, according to a recent survey by FlexJobs. Truck drivers are no different. On longer routes where there is consistent freight volume, companies should consider utilizing domicile networks that eliminate the need for overnight trips.
Establishing a domicile network requires hiring multiple drivers along a route to complete deliveries. Like in a relay race, each driver will haul the load for a certain number of miles before transitioning it to the next driver—usually at a predetermined meeting point such as a fueling station—until the delivery is made. This reduces the length of each driver's haul and allows for more time at home, leading to better work-life balance.
Be flexible
As a result of the driver shortage, many companies are adjusting their former "my way or the highway" mentalities to accommodate for drivers who desire part-time, flexible work instead of full-time positions. For example, several younger drivers I recently helped recruit asked for a four-day workweek. Although all our jobs required five days of driving per week, we developed special routes to accommodate them as well as future applicants who may want a similar schedule.
Make trucking more appealing to women
In addition to fair compensation and flexible jobs that allow drivers to be home every night, companies must establish inclusive cultures that support the professional development and advancement of women. According to the Women in Trucking Association, fleets should offer equipment such air ride seats, brakes, hydraulic dollies and even automatic transmissions that can make the job less physically demanding. Make sure domiciles have equal access to restrooms and locker facilities and stock them with women's clothing sizes and feminine products. The industry must also do more to address safety issues such as improving lighting and security at truck stops and implementing safety training for not only women, but all drivers.
Recruit and engage the next generation of drivers
Offering good pay, flexible hours and routes, and reducing the length of hauls can go a long way in attracting younger drivers to your fleet. Many are looking for career advancement opportunities. Being able to see managers and executives who moved from the truck to the office will help show that your company is a place where they can develop as professionals. Drivers who have grown up with technology also expect it to be incorporated into their work, so invest in tools such as fleet management software programs, dashboard cameras and driver apps that can improve their experience in the cab. It's important to remember that even if you are looking for more experienced drivers, it can still be beneficial to develop partnerships with career technical education programs at secondary and postsecondary schools to establish a pipeline of drivers down the road.
By offering high-quality jobs, fleets can fill their seats with the professional drivers needed to keep their freight—and the country—moving.