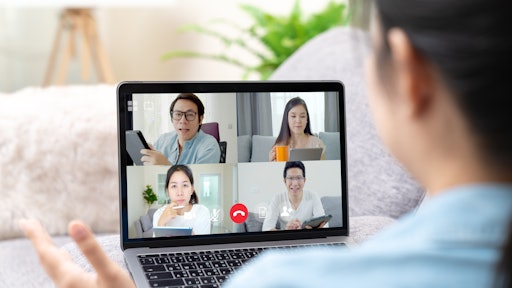 Chaay_tee/stock.adobe.com
It's been over two years since the first COVID-19 lockdowns spread across the globe and changed life as we knew it, virtually overnight. The fallout was quick — millions were suddenly out of work, and millions more were forced to work from home while the disruptions roiled the stock market. Businesses scrambled to find ways to accommodate workers safely while keeping the lights on. Lockdowns or fear kept people from shopping at non-essential retailers. Instead, many jumped to e-commerce sites to get everything from junk food and alcohol to arts and craft supplies and books.
The increased e-commerce activity continued in 2021, even as the mass rollout of vaccines and lifting restrictions saw physical retail sales rebound. According to one study, online sales grew 19% in 2021 from 2020 and were up a staggering 50.5% compared to pre-pandemic levels. But things are not all roses and champagne for e-commerce sites. Like nearly all industries, supply chain issues have led to shortages and shipping delays for these retailers and frustration for consumers. But what might be the largest pain point for the sellers is processing returns.
A survey from the National Retail Federation describes how online sales were just over $1 trillion in 2021, but e-commerce sites saw a return rate of nearly 21%, valued at approximately $218 billion. Apparel is the most common item to be returned, and less than 50% of this merchandise is ever re-sold at full price. Frequently, the returned items are sold to liquidators across the globe for a fraction of the retail price.
The economics of this part of the business means that retailers need to maximize the efficiency of the returns process, so they don't lose money on a transaction. But other pandemic-related factors are causing havoc for this part of the industry.
The pain of the great resignation
Over the past year, there has been a steady stream of headlines talking about the so-called Great Resignation. Around 48 million Americans quit their jobs in 2021, and the trend is continuing into 2022. This January, nearly 4.3 million people quit their jobs to find other opportunities. Almost all industries face issues due to this phenomenon, but the logistics and transportation sector is one of the hardest hit. Companies find it challenging to locate or retain workers, leading to higher wages. Compounding difficulties is the continued presence of COVID, which is still infecting workers and forcing them to take days off.
All of this has seriously impacted the ability of logistics companies to have flexibility with their workforce. The returns portion of the business ebbs and flows, much like the sales side. While the holiday season is the busiest, retailers (both brick-and-mortar and e-commerce) see strong sales surges during the beginning of summer and back-to-school weeks. And, like clockwork, the returns start to flow in a week or so after these events. These situations are easy to plan for, and have an adequate number of workers on hand to deal with the influx of business.
But, as the pandemic has shown us, there can be sudden surges in business in traditionally quiet periods. During these times, workers can be overwhelmed by the massive increase in work, leading to burnout, dangerous work habits, lower productivity, higher turnover, and increased overtime hours. These additional costs will cut into profit margins for any company, hurting the bottom line.
The need for flexibility
Right-sizing the workforce is essential for these return operations to be profitable. It's pretty apparent that having too many workers scheduled means there is a good chance they won't have enough goods to process. Too few employees will stress the workforce and work will become backlogged. Hiring temporary workers can help, but getting them trained and productive takes time and money, and there can be high turnover.
Retailers and logistics professionals should start using an output-based model instead of just a headcount for employment to address this. This requires using a staffing service and logistics managers for the maximum benefit. By leveraging analytics and sales data, the company can better predict the level of returns or inventory that will need to be processed, then they can staff the warehouses accordingly. With a core number of permanent employees that can handle the standard level of work, companies would only augment staffing levels when required.
For example, the retailer might find that having two shifts can adequately handle the typical level of returns. However, they can use a staffing service to rapidly increase their labor force during busy periods like the weeks after the holidays or smaller events like Valentine's Day. That flexibility will reduce costs, give some budget certainty, and increase productivity. Plus, having the right staffing level is critical, so the company does not waste time or burn money during the returns process.
Manage like a pro
A logistics manager will be able to optimize the returns process; for example, by ensuring the appropriate staffing levels are based on expected returns volume, plus streamlining training and processes. They can develop standard operating procedures (SOPs) so all full-time and temporary employees can function at a high level. Utilizing these methods to full effect can see savings of up to 20% on the company's cost per unit, reducing the burden of the returns process.
Statistics show that more and more Americans are embracing e-commerce. Retailers have learned that a clear refund policy is essential to getting sales and increasing returns. This puts additional strain on all links in the global supply chain. But retailers have found that a straightforward returns process helps generate sales. For retailers, having appropriate staffing levels is critical to eliminating bottlenecks and other pain points to ensure that they make money on every transaction. When the turnover rate is surging, having that certainty makes good business sense.