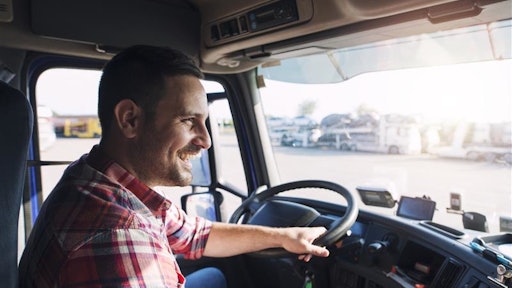 littlewolf1989/stock.adobe.com
Digital technologies coupled with labor and supply chain shortages make recruiting, training and retaining the best supply chain talent more critical than ever. With an ever-growing skills gap, it is important to recognize what the next generation of employees is seeking. How can supply chain organizations best situate themselves for this next stage in this fast-moving and competitive talent marketplace? Here are three ways to position your operation as a top choice for potential employees and remain a company your current employees love.
1. Offer Cutting-edge Education for Operators
The next generation of skilled labor values cutting-edge technology that allows operators to further their craft and strengthen their skills. Companies are interested in a fast, seamless and informational onboarding process to get new talent ready for the floor quicker. Luckily, new technology can address the needs of both employees and employers. Many manufacturing organizations are using virtual reality (VR) and other innovative technologies as learning tools to attract new employees, including Gen Z and digital-savvy candidates, who may not have otherwise considered this career track.
VR as an instructional tool allows operators to learn the actual equipment and controls they will be using on the floor while in a simulated environment. In one version of the program, instructors work alongside operators as they go through hands-on instruction modules that build upon principles learned in earlier lessons, providing a consistent experience and reinforcing desired behaviors.
This type of training gives instructors the opportunity to monitor operators' performance throughout lessons in real time. With this approach, they are able to deliver personalized feedback to aid in operator understanding and learning.
The modules include simulated interferences on the warehouse floor to prepare operators for the unexpected. This helps build familiarity with conditions in the operating environment and allows operators to work through various situations in a controlled setting. With proper preparation, operators can feel more comfortable and confident in their surroundings. Receiving one-on-one coaching through these experiences can help potential candidates lacking industry experience learn the skills needed to excel in a warehouse environment.
2. Integrate Technology to Improve Operator Confidence
Now that you have hired new talent and brought the operators up to speed, it is important to continue to build on what they have learned by integrating technology that can reinforce best practices, known best as operator assist technology. Operator confidence and facility well-being reach new highs when a company operates with best practices in mind. This combination fosters a more significant return on investment from your employees and machines, provides faster productivity throughout the supply chain, and allows you to be confident orders are being filled consistently and correctly.
Utilizing a pick-to-light system can help facilities minimize picking errors, maximize productivity, improve fulfillment times, and enhance operator training and confidence. These reliable and efficient systems allow for a seamless and streamlined organizational process, clearly showing operators if products are placed correctly in batch picking applications. The visual or audio cues given directly to the operator can identify when products are in the right place so they can move on with the picking process, confident that no mistakes are made along the way.
Advanced operator assist technologies and cutting-edge order picking solutions can be added to the base layer of a lift truck to create integrated systems that offer a sustainable competitive advantage while reducing overall operating costs. Providing operators with these tools helps them successfully pick products more efficiently and with fewer mispicks and operator errors.
3. Create a Culture in Which Your Employees Love to Work
There are thousands of jobs in the manufacturing field; aside from shiny new technology, what sets your company apart from the others? Your culture. In fact, Forbes has named 2022 "The Year of Culture." When leaders prioritize well-being, it becomes part of the organizational beliefs, making it a priority in employees' minds. Providing your employees with a place to work that encourages best practices can bring numerous benefits — from fewer operator and facility incidents to higher morale and productivity. However, creating a culture of operator and facility well-being doesn't happen overnight. It requires an ongoing effort by both management and employees to keep everyone accountable for their decisions and behaviors. But the result is a culture in which all employees will prioritize and demonstrate this commitment by being proactive.
Investing in new technology and operator education allows operators to learn with innovative workplace tools and solidifies a company's commitment to its workforce while advancing an operator's skillset. By prioritizing professional development and learning opportunities, companies can use these changes to increase employees' likelihood of staying in a position long term, improve overall operator well-being and show their dedication to creating a culture in which employees enjoy working.