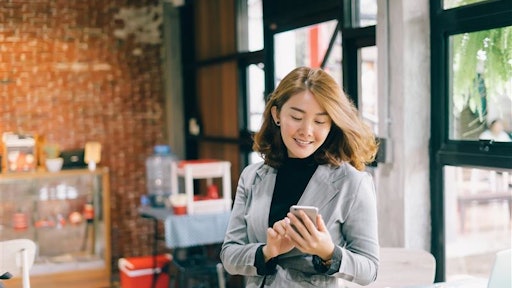 stock.adobe.com
The next-generation of workers are beginning to graduate college, and despite there being an increased need for talent, the supply chain and logistics industries are still struggling to recruit and retain younger employees.
It's not for the lack of education of young professionals, either. Many universities across the country have added supply chain management programs to their roster, and jobs within the industry are expected to grow until 2028, according to the Bureau of Labor Statistics. However, a study by Bastian Consulting found that a majority of graduates are unlikely to apply for roles because 76% believe that isn't enough being done to raise awareness of opportunities within the industry.
"Attracting younger supply chain professionals and transportation drivers who belong to the younger millennial and Gen-Z generations are vital not only to the survival of the industry, but its ability to thrive as the lifeblood of the American economy," says Brian Holland, president and CFO, Fleet Advantage. "Younger generations want to feel like they're an important part of the greater good, and this is the real message that needs to be communicated to budding professionals who are still deciding where to plant their professional roots. Graduates will be working with their skillsets wherever they land. However, the intricate technology and data analytics paired with supply chain management that is now being utilized to help the industry make its business decisions, is truly what will make younger generations want to stay and grow."
"In addition to technology tools and resources, younger generations and professionals are also placing a high premium on companies that value diversification within their staff. Equal opportunity is very important to Gen-Z and younger millennials, and companies that demonstrate this as a priority, not just in marketing materials but also in the actions they take, will have a much better chance at attracting from this growing network of available talent," he continues.
Regardless on the efforts a company puts into recruiting, there is still a large age gap between employees. This is when mentoring – and even reverse mentoring – can benefit organizations. Holland believes that Gen-Z and younger millennials are naturally multi-taskers as they have been raised in a digital environment, allowing them to add a unique perspective to traditional day-to-day tasks.
"In my experience, Gen Z has more curiosity than previous generations. They are unafraid to challenge the status quo, and they ask more questions than their millennial predecessors. The supply chain industry will benefit from the curious nature of the digitally native Gen Z workforce. I expect to see further innovation, automation and flexibility emerge in this historically rigid industry," says Kari Heyens, VP of recruiting, Arrive Logistics.
Along with this, young professionals are looking to gain new perspective on legacy agencies and re-shape outdated philosophies and equipment. When employees come to work together, they can evolve the industry for the better.
"This isn't about Gen-Z versus seasoned veterans of 25-plus years. Gen-Z students are honored to work alongside some of the industry's longest-tenured professionals. But they're also proud to know that as a young professional they are contributing to the success of the industry as a whole," says Holland. "In addition to the new ways that data, technology and sustainability are reshaping these industries, they will also see that a new focus on safety initiatives are also critically important today. As these younger professionals make their way into management careers, they will help reshape these management philosophies into the future."
In the last year we have seen how crucial supply chain management is across the globe. Supply chain professionals have faced significant pressure to source goods throughout the COVID-19 pandemic and are shifting focus into different areas. When generations of workers come together for the greater good of the industry, new waves of innovation begin.