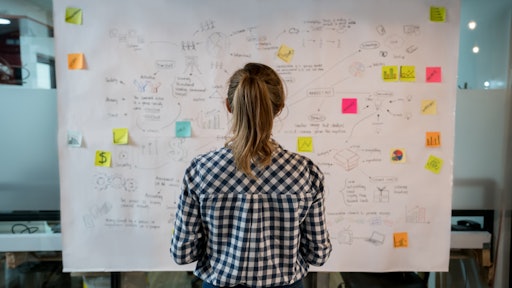 Getty Images
While supply chain organizations have a variety of internal metrics in place, supply chain leaders must also take into consideration the customer experience, according to Gartner, Inc.
Gartner analysts are discussing supply chain strategies and models at the Gartner Supply Chain Symposium/Xpo, taking place virtually in the Americas today.
"Supply chain leaders spend a lot of time working to understand and improve their internal operational metrics, but they rarely take the time to understand their impact on the customer. That's why it's important to introduce customer experience metrics into the supply chain scorecard," said Beth Coppinger, Senior Director Analyst with the Gartner Supply Chain practice.
"To drive excellence in customer experience, it's important to measure service as the customer does. For example, the customer is more interested in having an item delivered on the requested day and time than having it shipped on time. So, the first step is to define and measure your success using the same metrics as your customer does," Ms. Coppinger said.
In a 2019 Gartner survey among customer experience leaders, more than 60% said that their most important priority was to develop customer experience metrics and integrate them across all business units. There are multiple metrics available for measuring the customer's experience and helping the organization to see the world through the customer's eyes. The following three are a good starting point as customer-centric metrics suitable for the supply chain organization.
Customer Satisfaction (CSAT)
To determine the CSAT, customers are asked to rate their satisfaction with a product, solution, or service. The questions are often not standardized making benchmarking difficult. One option is to leverage the American Customer Satisfaction Index (ACSI). With the ASCI, it takes on average five years for a company to move by 1%. The score movement for a single company is often less than 2% in a decade, which means that benchmarking against industry peers is more important than trying to improve the score.
"Don't make any short-term commitments, as the movement is very slow. Instead, use the index to benchmark against your industry peers and see how you compare," Ms. Coppinger said.
Net Promoter Score (NPS)
The purpose of the NPS is to determine if the customer is an advocate to drive growth and would recommend a specific product or service.
While companies should always aim for a high score, it's important to note that there are cultural differences to consider. "For example, in EMEA it's less common to give the highest rating for a satisfying experience than in North or Latin America," Ms. Coppinger added. "Don't be surprised if the same product or service produces different NPS in different regions."
Customer Effort Score (CES)
This score works best in a service environment and measures how easy it is for the customer to do business with an organization, or to handle an issue. Customers can, for example, rate how a return process was handled or how fast they were able to talk with a customer service agent.
"Investments in customer experience can take a couple of years to pay off in terms of increased customer loyalty. To help build the business case, look at metrics such as cost of service or compensation costs. These can help to justify the move to more customer-centric practices," Ms. Coppinger concluded.