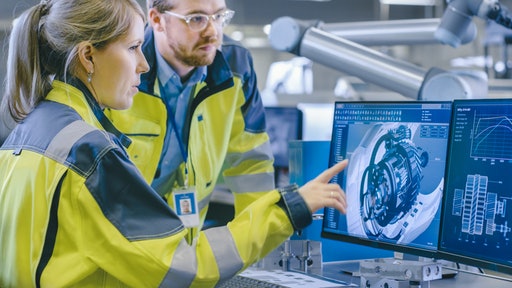 Getty Images
Egon Zehnder released the findings from its new survey of Chief Supply Chain Officers (CSCOs), Chain Reaction 2020: Leadership Perspectives from the World's Top Supply Chain Executives.
The results, fielded in Q4 2019 and updated with a short follow-up survey in early March, put a spotlight on the complexity, uncertainty and global economic challenges CSCOs face today. As supply chains encounter even more profound challenges and unprecedented pressure, including the Coronavirus disease (COVID-19) and economic shutdown, it will require redefining supply chain leadership for years to come.
The findings show that CSCOs play a key role in defining the company's strategy and have more clout and experience than ever before. At the same time that they must focus on enhancing supply chain efficiency and improving operational speed and responsiveness, they also must grow future talent in a new world order that challenges the existing model of globalization and has been severely impacted due the global pandemic. In fact, the survey revealed 79% of today's supply chain leaders worry about recruiting people able to handle the increasing pace of change within the industry. In addition, 37% of respondents said that the biggest challenge of all was the lack of leadership competencies in potential candidates as they simply do not currently possess the leadership skills needed to succeed in this new world.
"While CSCOs have always been critical to a company's success, recent world events underscore the need for strategic and adaptable supply chain leaders," says Tom Reynolds, Egon Zehnder consultant and lead of the global supply chain practice. "While the majority of data was gathered prior to the global pandemic, the findings draw interesting parallels to today's challenges and bring them to the forefront. Now more than ever, CSCOs must be strong C-suite leaders, focusing on culture and building collaborative teams that expect the unexpected."
In March, Egon Zehnder followed up with initial survey respondents to gain insight into their perspective on the global crisis. Although the business and economic impact of COVID-19 was in the early stages, 72% of respondents believed they were at least moderately prepared for the impact of COVID-19 on their supply chains and 60% believed it would take more than three months to recover from the impact of the crisis.
"This new data will help supply chain leaders tackle their biggest challenges while also moving forward with strategic opportunities in the challenging months ahead," says Le Ly, consultant, Egon Zehnder. "From building cultures that embrace change and ambiguity to creating an environment that allows CSCOs to work closely with other business units and assess potential supply chain leaders, the future of the supply chain has never been more important."
Key survey findings entail:
The impact of COVID-19 will continue to affect the supply chain for months to come but leaders remain optimistic.
· Although in the early stages at the time of the flash survey (March), 72% of respondents believed they were at least moderately prepared for the impact of the virus on their supply chains.
· Only 60% said they believed it would take more than three months to recover from the impact of the crisis.
Today's CSCOs bring experience and strategy, however a global talent war persists.
· A full two-thirds of respondents have at least 20 years of experience in the industry. These leaders have strong C-suite relationships and are playing a key role in strategy and the customer experience.
· 53% of respondents report directly to the CEO and more than half (55%) manage teams of at least 1,000.
· However, although just under half (44%) said they've already identified a potential successor within their organization, they expressed more anxiety around building effective teams.
· In fact, nearly three-fourths (72%) of respondents said they were concerned about the current skill level of people in their organization, and a full 79% were worried about their ability to recruit people able to handle the increasing pace of change.
· This concern was greater in Asia, even before COVID-19 hit, where a full 86% of respondents worried about finding people with this type of flexibility, compared with the United States' 78% and Europe's 74%.
· Supply chain leaders today are, increasingly, paying more for talent (73%) and hiring supply chain experts from outside of their own industries, perhaps because of scarcity; 52% of respondents say they are currently doing so.
The only constant within a supply chain today is change and complexity; flexibility and culture are key traits for future leaders.
· The top three external challenges facing supply chain executives today include increasing cost pressures (21%), global economic uncertainty (17%) and rising demand variability (17%).
· While this was asked before the onset of COVID-19, which presumably would have changed responses, global economic uncertainty rated second, underscoring that this issue is nothing new. Large companies are feeling this pressure even more intensely, with 56% of large companies naming this as a top three issue compared to 30% of small companies.
· In addition, only 38% of respondents agreed or strongly agreed that their supply chain had adequate resources to meet future challenges – which means that 62% think that they do not. Companies with between $3 billion and $10 billion in revenues were particularly concerned about this issue, with just 27% agreeing or strongly agreeing
· The growing complexity of the supply chain itself came in first when identifying internal challenges, with nearly half of CSCOs saying this was a top three issue. When we asked respondents to list the three biggest internal challenges, talent shortages and the organizational culture came in second and third, respectively.
The survey captures perspectives from 235 large company CSCOs across industries, geographies (23 countries) and corporate structures. A full 82% of the respondents are the most senior such executives in their organization.