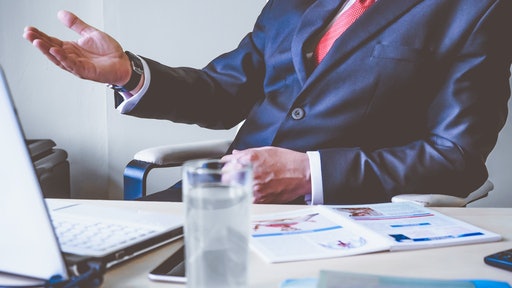 Pexels
When asked, "what drives employee experience strategy?" more than half (54%) of survey respondents indicated that an increase in remote work caused by the pandemic was their largest driver of employee experience strategy, followed by major organizational change (31%), increased competition for talent (27%) and higher employee turnover rate (25%).
What's more is, companies are even further behind with offering their employees end-to-end employee experience solutions, as less than 2% of survey respondents currently use them. However, 72% of those surveyed are planning to implement or are currently evaluating end-to-end employee experience solutions in the next 24 months, according to a survey produced by WorkForce Software and co-sponsored by IBM, eightfold.ai and SAP.
"These survey results with SAPinsider underscore what our customers are telling us; now is the time to invest in modern technology to bolster employee experience in the workplace," says Alan Winegar, chief services officer at WorkForce Software. "This past year has shown us that businesses that can pivot and be flexible and attentive to their employees' changing needs will gain a competitive edge and opportunity to thrive. Investing in business operations that have a direct positive impact on your employees' day-to-day work experience also have an impact on your customers' increased satisfaction too. Great customer and employee retention are what we all strive for and modern WFM technology can help global businesses achieve that."
From PR Newswire:
· Many companies say that optimizing self-service to make employee and work data more accessible is their lead action (indicated by 61% of respondents) and investing in technology to improve worker productivity is a tactic utilized by 59%, while 54% of respondents say creating spaces and processes to increase collaboration between employees and teams is one of their main focuses.
· Nearly 50% of respondents are adding or improving employee feedback or surveys to capture their employees' sentiment.
· The survey found that not many companies have actually implemented the software they need; just over one-third (35%) of respondents are currently using or implementing workforce management solutions (WFM), and over half are either planning to implement WFM in the next 24 months or are aware of the need for WFM.