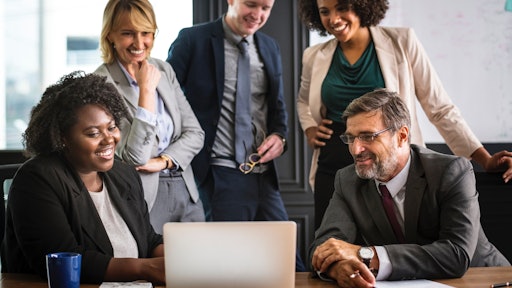 Pexels
The Association of Supply Chain Management has launched the ASCM Enterprise Certification, a global cross-industry standards guide to benchmark progress that measures the ethical, environmental and economic initiatives of corporate supply chains.
"More than ever, consumers have a greater sense of making the world a better place. As technology has led to an increased expectation for transparency, consumers have come to expect that out of their supply chains," says Peter A. Bolstorff, executive vice president of corporate development of ASCM, the group that grew out of APICS last year.
In an ASCM survey, the agency found that 83 percent of respondents consider supply chain ethics to be extremely important, though only 31 percent believe that they are responsible for ethical supply chain compliance.
The agency encourages companies to look at ethical supply chains as an opportunity to grow. Building supply chains are ethically, environmentally and economically conscious allows companies to have a competitive advantage all while growing their market share and making the world safer.
The Enterprise Certification leverages the entire APICS body of knowledge. The SCOR Framework will guide organizations to improve processes and optimize performances.
According to Spend Matter, the standards guide is a three-sectioned checklist that will strengthen supply chain strategy. Each area incorporates references to SCOR metrics as well.
Section 1: Organizes criteria and questions for each stage of supply chain across ethical, environmental and economical dimensions
Section 2: Focuses on criteria and questions for key facilitators
Section 3: Centers on effective stakeholder engagement
The benefits of the ASCM Enterprise Certification include:
Serving as an unbiased standard demonstrating corporate commitment and accountability to build a circular economy
Providing a competitive advantage as consumers become more educated about "clean supply chains" and technology advances, making the data readily available
Addressing the entire spectrum of supplier capability from selection through management
Increasing desirability among job candidates who hold high esteem for organizations committed to corporate social responsibility (CSR)
Organizations can use the guide as an unbiased tool to assess supplier quality development or selection, help identify gaps within the supply chain to improve upon and validate or update overall supply chain strategy.