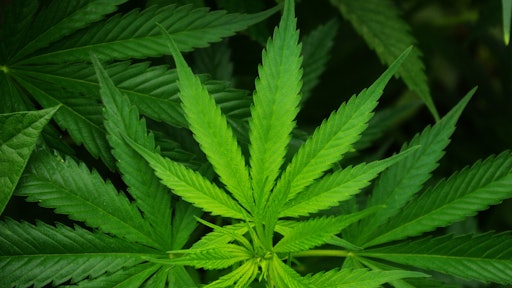 Since legalizing recreational marijuana earlier this year, the stretch of desert along the Pacific Coast in California is becoming a hub for cannabis producers.
While licensed growers are still figuring out the business side of legal marijuana, one thing is becoming certain: they need a legitimate supply chain.
According to the Wall Street Journal, as more states across the U.S. are starting to legalize recreational marijuana, growers, distributors and sellers of the product are joining together to hash out business practices under a unified supply chain as the industry starts to boom.
Currently, California dominates the cannabis market in both geography and in the number of users, the Wall Street Journal reports. The middle link of the supply chain, state-licensed distributors, were designed by lawmakers to take possession of the goods before selling to retailers. By implementing that practice into the business, operators believe it will help the industry grow faster.
Distributors believe that developing reliable logistics to support the market would enable distribution to succeed in other regions. However, that would only work if weed is legalized at a federal level. Currently, cannabis can't travel over state lines, even if bordering states have it legalized.
The cannabis industry is starting to boom, though. Beer giants like Constellation Brands are tapping growers to help create cannabis-infused drinks and other products to sell under their name. The whole country of Canada even legalized the substance for recreational use, going into effect in mid-October.
So far nine states and Washington, D.C. have legalized recreational use of marijuana, and producers are expecting that more states will follow suit. According to Euromonitor International, the U.S. market for legal marijuana sales will reach $10.2 billion this year. Meanwhile, BDS Analytics estimates that illegal sales of the drug will total $53 billion this year.
Still, logistics operations are facing hurdles such as federal laws restricting transport of the product, financial transactions and the overall stigma against the trade, the Journal reports.
Since the business still operates almost entirely in cash, it must overcome an independence that it grew so accustomed to. Growers and distributors will have to start testing products for safety and pay state taxes on the product, slowly moving away from the "cash only" business tactic.
The state will need to set a framework for a wholesale supply chain by licensing distribution business, separate from the licenses granted to producers and retailers, the Wall Street Journal reports. By doing so, distributors will have control of transportation and logistics operations for multiple manufacturers and be able to represent multiple brands when selling the goods to stores, similar in the ways that alcohol is distributed.
Still, distributors aren't expecting competition, or help for that matter, from logistics and transportation companies, the Journal reports. Operators must be licensed to handle cannabis and they would have to have new facilities that comply with state regulations and operate only in cash.
There are still complications in California that is halting the sale of marijuana, though. According to the Wall Street Journal, many municipalities still ban cannabis operations, while others have devised zoning rules for producer, distributor and retailer sites.