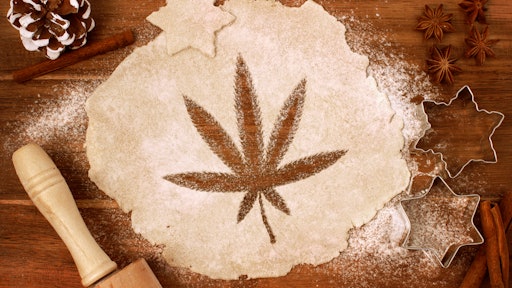 Getty Images
A California Senate panel on Wednesday advanced a bill that will help prevent thousands of marijuana companies from being temporarily forced out of the legal market and causing disruption among the state's cannabis supply chain.
The entire legal market has been operating on temporary licenses throughout 2018 and are starting to expire, Marijuana Business Daily reports. The bill will enable more leeway to the three state agencies, California Department of Food and Agriculture, Bureau of Cannabis Control and Department of Public Heath, that are responsible for licensing marijuana companies.
"Without passage of this bill, there will be dire consequences, such as the imminent market collapse of hundreds of businesses," Terra Carver, executive director of the Humboldt County Growers Alliance told lawmakers.
According to Marijuana Business Daily, the bill would allow licensing authorities to extend existing temporary licenses, allowing companies to continue to operate as normal while their applications for full annual permits are processed.
The agencies have reportedly failed to process licenses quickly and a backlog of applications have formed. Now, temporary licenses can no longer be renewed or extended, resulting in many companies being forced to halt production.
The bill only brings temporary relief as most legal cannabis companies in the state hold licenses that are expected to expire in the coming months. Officials are hoping that the bill will help fix the backlogging issue in the meantime.
While the bill has an "urgency clause" attached to it, the soonest it could be signed into law would be another two months. At least 6,000 businesses are currently operating with temporary licenses that could expire by April. If operations are forced to shut down, there could be a loss of income for growers and a shortage of supply.
"Many of these soon-to-expire licenses belong to cultivators... the essential starting point of the cannabis supply chain," Lindsay Robinson, executive director of the California Cannabis Industry Association tells Marijuana Business Daily. "Should these businesses lapse, the upstream ramifications for the entire cannabis industry could be severe."
Failure to issue timely licenses or extensions could potentially strengthen the illegal market, which has already proved to be a competitor for companies that are operating lawfully.