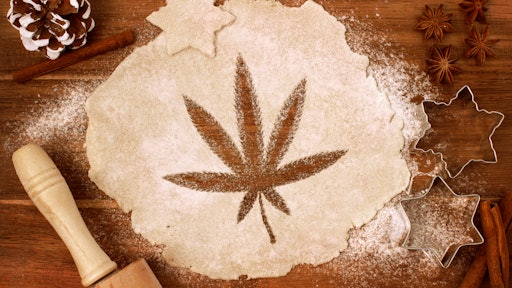 Oregon currently has more marijuana than there is people to smoke it.
According to The Guardian, there are over 1 million pounds of usable, but unsold, marijuana in the state -- nearly three times the amount of cannabis sold in Oregon last year.
Prices are dropping so low that some dispensaries in the Portland area are reportedly selling the substance for $4 a gram.
Cannabis licenses were first issued in 2016, with the expectation of at least 1,200 businesses to obtain the licenses within the first couple of years. However, 1,824 marijuana-related business licenses were issued, including 981 production operations. In addition, another 967 production licenses are in various stages of approval as well, The Guardian reports.
The marijuana industry is expected to boom, but it still needs time to adjust.
The Guardian reports that cannabis flowers have a shelf life of several months, but can get stale. Some businesses, like Oregon CO2, are getting daily calls from growers desperate to generate some income from their buds. Because of the way that cannabis is regulated, he can't sell the oils back to the producer -- they need to have a buyer lined up or obtain a $5,000 license that covers a different part of the process.
There is no short term answer to the supply and demand problems. Since cannabis is still widely prohibited in the United States, growers can't sell their product outside of state lines.