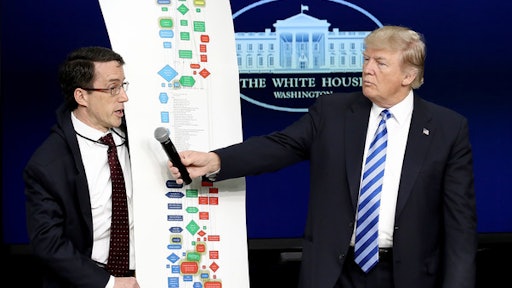 Infrastructure policy adviser DJ Gribbin is departing from the rebuilding plan as it hits a wall in Congress. Gribbin led the Trump administration's push for an infrastructure proposal that was released in February.
The Trump administration unveiled its infrastructure blueprint in February after months of delay, but was met with harsh criticism from both parties.
The proposal calls for $200 billion of federal seed money with the goal of generating $1.5 trillion.
Gribbin defended the infrastructure against criticism by saying that it skirts the federal government's historic role in rebuilding. Democratic lawmakers argued that the plan does not include enough federal dollars to have a meaningful impact on rebuilding.
To read the full original article, please click here.