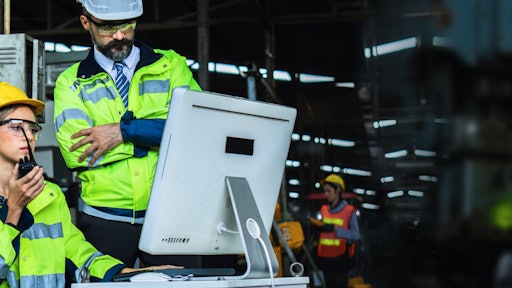 khwanchai AdobeStock_422006726
Healthy growth in demand for manufactured goods and services, as well as year-over-year increases in production capacity, revenue and shift work, highlight a positive outlook for the U.S. manufacturing sector in the second half of 2023, according to a new survey from the UKG Workforce Institute. Still, 76% of manufacturers are struggling to fill critical labor gaps, and two in three (66%) say it takes longer now to fill open positions.
"Manufacturers understand the gravity of their situation. This is an issue they've been tackling for a long time — much longer than the pandemic-induced labor shortages affecting other industries have existed," says Kylene Zenk, industry fellow, manufacturing, at UKG. "By and large, our research shows most organizations are taking meaningful steps to close the manufacturing skills gap that could immobilize the U.S. economy if left unchecked. Manufacturers understand the assignment and are looking to people-focused initiatives and technology advancements to strengthen recruitment and retention."
Key takeaways:
Around three in five manufacturers reported an increase in employee turnover (62%) and unfilled jobs (57%) at their organizations over the prior year.
Most HR leaders say $20,000-40,000 is the average cost to replace a skilled frontline employee.
More than half of manufacturers (54%) said their annual rate of turnover is above 20%.
Manufacturers are continuing to diversify candidate pools to varying degrees, though a limited number — fewer than one in four (24%) — are proactively recruiting women, and just 39% consider diverse hiring a "high priority" for their organizations.
Nearly nine in 10 manufacturers (88%) agree diverse teams are typically "more creative and innovative," and separate research from the Manufacturing Institute recently identified women as one of the most viable and strategic talent pools for the manufacturing sector.
More than two-thirds of manufacturers (68%) say their companies aren't doing enough to support the frontline-employee experience with mobile technology.
Nearly nine in 10 manufacturers (87%) said they are both proactively seeking new ideas from frontline workers to improve processes and are actively trying to set up more flexible work arrangements for frontline workers.
"Taking better care of your people and giving them a voice in their experiences have a tremendous impact on retention," says Dr. Jarik Conrad, executive director of the UKG Workforce Institute. "The key is to operationalize this practice for the frontline, where not everyone has a work email and may not speak the same language. To be effective, feedback and communication channels need to meet your people where they are. Even more important is translating their input into action. Being curious, empathic, and open to change are among the greatest traits a leader can possess."