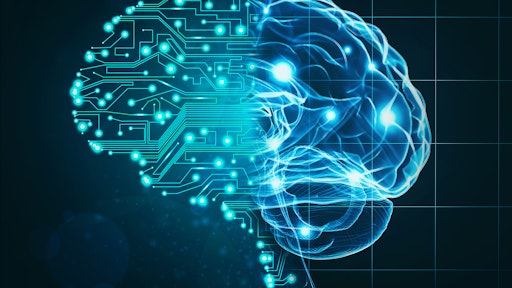 Getty Images
Workforce Logiq has filed for three additional patents on predictive AI models, creating its IQ Location Optimizer solution. Employers can use the actionable insights to make data-driven decisions on where to source talent and whether or not a remote work arrangement makes sense for that role. The technology speeds the hiring process and expands the available talent pool at the lowest possible cost.
The IQ Location Optimizer leverages the three new AI-powered algorithms to help employers understand how location decisions impact talent quality and costs before they make an offer. The models include:
· Geo-Selection Engine. Prioritizes the best locations from which to recruit talent, given the job description and other employer-specific requirements. Recommendations will be based on geo-specific talent supply and demand gaps, salary profiles, willingness to engage with the company, existing office locations, quality of life metrics, local commuting patterns and more.
· Remote Role Recommender. Determines whether a certain role should be staffed on site, near remote (with commuting access to an existing office location), or in a fully remote arrangement. The model will consider the employer's corporate culture, role requirements and industry and similar role benchmarks.
· Role Collaboration Index. Identifies the frequency and importance of collaboration with coworkers to ensure successful delivery of projects and tasks for similar type roles.
"The workplace has fundamentally changed. Employers are increasingly open to making remote workers a core part of their talent strategy. Remote flexibility expands talent pools, provides access to critical skillsets, boosts employee satisfaction and retention, and when implemented with an MSP and RPO, can lower costs by finding high-quality talent in less competitive markets," said Jim Burke, Workforce Logiq's CEO. "We've strategically expanded our predictive analytics portfolio to help clients get their employees back to work faster, in an arrangement that is safe, productive, and designed to take advantage of the now normal of remote work."
Workforce Logiq has filed for 12 patents in the past 18 months. The location optimization workflows are based on the company's proven data science, designed and built by its internal development team and highlighted in a Harvard Business Review article co-authored by Dr. Holtom, a Workforce Logiq science advisor.
"Our investments in data science are focused on driving tangible, practical outcomes for clients. Employers need actionable intelligence that can be used to build and sustain an effective and resilient talent pipeline," said Dr. Christy Whitehead, Workforce Logiq's Chief Data Scientist and Talent Economist. "Our new AI-driven algorithms deliver optimized recommendations, based on over a billion applicable data points, that help employers make faster, smarter, and more cost-effective workforce decisions in today's hyper-uncertainty."
The initial release of Workforce Logiq's IQ Location Optimizer will launch in July for U.S.-based organizations.