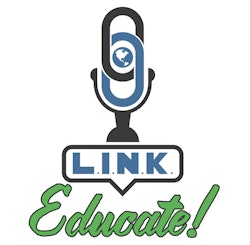 In honor of its 20-year Anniversary, Supply & Demand Chain Executive (SDCE) launched L.I.N.K. Educate, a series of podcast interviews with supply chain professionals, students and professors discussing how the supply chain industry has changed in terms of recruiting, training and more.
First up is, Penn State student Maggie Dow, who shares the benefits of taking on a supply chain major and how schooling is expected to change as a result of the Coronavirus pandemic.
Visit our L.I.N.K. podcast page every Thursday to hear a new interview from the following:
Nick Curtis, supply chain specialist at CNH Industrial, discusses what it's like being a young professional in the supply chain industry and the misconceptions of being labeled as an "entitled Millennial."
Cindy Bolt, senior vice president, manufacturing, automotive and energy for Salesforce, has spent more than two decades in the supply chain industry. Listen as she recounts what it's like to see the supply chain evolve through a digital revolution.
Mary Bartling, professor at University of Wisconsin-Platteville, discusses how education is becoming essential to a career in the supply chain, and details what it's like to teach in an area where supply chains aren't usually top of the mind.
Kurt Russel, logistics, materials and supply chain management major at Rowan University, explains what it's like to begin an internship and study the supply chain at a time when the sector is in the spotlight most during COVID-19.
Rachel Bonnel, supply chain management intern at Broan-Nutone, outlines what it's like to start a new career at such a young age and how pursuing an education in the supply chain field helps better prepare for the future.
Justin Goldston, professor and coordinator of supply chain management at Penn State University, discusses how supply chains are in every industry and how they are expected to change as more companies move to implement more emerging technologies within their functions.
And, Felisa Preciado Higgins, associate clinical professor at Pennsylvania State University, wants to reassure people that work in the supply chain matters.
Companies in this article