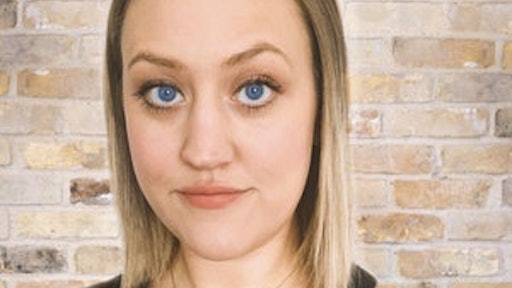 Meet Brielle Jaekel. You probably know her from L.I.N.K. and L.I.N.K. Educate, or L.I.N.K. Live, or SCN Summit, or her many articles and industry breaking news alerts.
Jaekel joined the Supply Chain Group's team one month before the COVID-19 pandemic as associate editor, where she's been instrumental in getting Food Logistics' and Supply & Demand Chain Executive's L.I.N.K. and L.I.N.K. Educate podcasts off the ground and maintaining relationships with some of the industry's heavy hitters.
She's been a force behind some of the brands' most viewed articles.
She's assisted with fireside chat discussions on trends and technologies in SCN Summit and L.I.N.K. Live.
She has jumped in head first when the going got tough in order to get the job done!
That's why Jaekel was promoted to managing editor, Supply & Demand Chain Executive, taking on a more leadership role in managing and executing content, ideas, collaboration and more. Jaekel will also serve as managing editor to Food Logistics as well, maintaining her responsibility as the lead writer for 3PL/cold chain, packaging and software and technology articles.
"I'm so excited to usher in the new era of Supply and Demand Chain Executive, tackling modern themes and disruptions head on," Jaekel says. "I plan on bringing so much to the table and create an open dialogue surrounding anything subject in the supply chain."
Congratulations to Brielle.