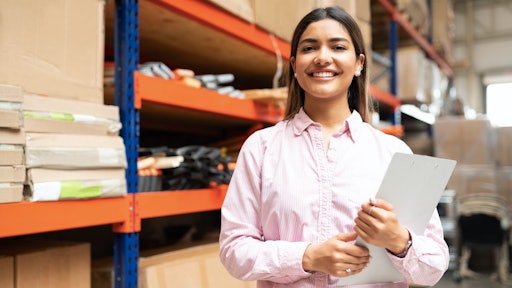 Integrity Staffing Solutions
What's happening right now in the labor market will inform companies' hiring practices and decisions for years to come. While the Coronavirus disease (COVID-19) pandemic has accelerated some trends and set back others, the main challenges — driven by profound shifts in population growth and social attitudes — remain remarkably consistent.
These challenges come from three directions -- the marketplace, the workplace and the hiring process.
Marketplace: Competition
It's beginning to look a lot like 2019 — at least, in terms of labor shortages. During COVID-19, job vacancies plummeted from 10 million in 2019 to less than 6 million in 2020; however, they have now rebounded to 15 million openings by the end of March.
Exacerbating this tight labor market are two Coronavirus-fueled factors. The first is the boom in the logistics and delivery sector, which depends on a steady supply of entry-level workers — making a significant impact on supply chain businesses. The second factor is the move to remote work for many skilled positions, which shrinks the pool of local talent even further.
Marketplace: Skills Gap
Available worker skills are just not aligning with the current openings across the country. This trend is the product of Baby Boomers retiring and leaving the workforce, while the young Generation Z is opting out of traditional higher education. Employers may need to offer opportunities for upskilling or cross-training to fill these positions.
Workplace: Safety Concerns
Of course, workers have always cared about the safety of their on-the-job environment. But, that concern has been magnified a thousand-fold by the pandemic. Because part of the current labor shortage is due to people fearing for their health in re-entering the workforce, employers must address this issue with extensive communication of the sanitation and safety measures they have in place.
Workplace: Flexibility
Another employment condition that has moved up the worker priority list is the ability to work flexible hours. In part, it is a Coronavirus after-effect with people who still have remote-schooled children to mind or upskilling classes to attend. But, this was a trend long before 2019, as Millennial and GenZ employees (who now dominate the workforce) expect a better work-life balance than their older co-workers. Employers seeking to attract all generations must look at mixing flex work arrangements with standard schedules.
Workplace: On-site Work
Anyone who could possibly work at home over the past year has done so; and many have discovered that they love it. In fact, they've even moved out of town — or state — to pursue their dream work/life situation. Companies are now faced with great difficulties in getting both current and new employees into the office.
As remote work options are not feasible for many roles within supply chain businesses, the alternative is to entice employees into on-site work. Create benefit and incentive programs that are above and beyond. Healthcare and retirement saving plans can make a huge difference in employees' lives, so many consider this to be incredibly valuable when looking for a job. Other incentives like bonuses, paid time off, earned wage access and more can also be significant for current and potential employees.
Workplace: Diversity, Equality and Inclusion
You only have to glance at your preferred news channel to know that deep social actions are underway to level the playing field for all people of color, gender, sexual orientation and other minorities. Organizations wishing to achieve recruitment — as well as business — success will ensure that they have a well-defined and visible inclusivity initiative.
Consider conducting an employee pulse survey and judge what experiences your employees would want to have to appreciate the benefits of diversity and to ensure that your workplace is/remains diverse and inclusive.
Hiring: Speed
Failure to provide timely communication is one of the biggest reasons applicants abandon the hiring process. Job applicants are now expecting a "this-minute" experience, with immediate feedback and response from recruiters. In a job seeker's market like the present one, they'll quickly move on to employers that are responsive and engaging. The solution lies in a combination of scaling up the hiring team and automated communication apps.
Hiring: Virtual Recruiting
The pandemic forced companies to take many applicant engagements remote, from online applications to Zoom interviews. Both HR departments and applicants have enjoyed increased efficiencies as a result. But, now that they've become somewhat par for the course, companies must look for ways to make their virtual recruiting unique and memorable.
Today's technology provides candidates a streamlined, engaging and positive experience while communicating the company's culture and employer brand. Such offerings may include live chat, real-time video interviews, onboarding from anywhere and video walk-throughs of your worksite on your website's employment page.
Hiring: Customization
Candidates want to craft their own experience -- how they will be contacted, how often, what information will be served to them. Just as we all fine-tune our social feeds, they want that experience from a job search perspective. It is extremely challenging to deliver a customized experience that meets everyone's needs and wants if you've not invested in the infrastructure to do so.
With the right talent experience management system in place, candidates can customize their job searches to better suit their preferred criteria. This can be a game-changer for an applicant pool that has become extremely fickle in an industry where the work environments and requirements can be very broad.
Hiring: Employer Branding
Thanks to the vast amount of information available online, jobseekers now research prospective employers as much as the companies investigate them. They're looking for businesses that highlight what they are doing to support employees, customers and communities — in short, are good corporate citizens who align with the applicant's values. Company brands need to show their heart, not just their perks and benefits.
These 10 challenges are interconnected and can be met with an integrated solution. A cost-effective, scalable technology stack managed by a mission-driven HR team wins the war for top talent, which in turn drives the company's productivity, profitability and competitive success.