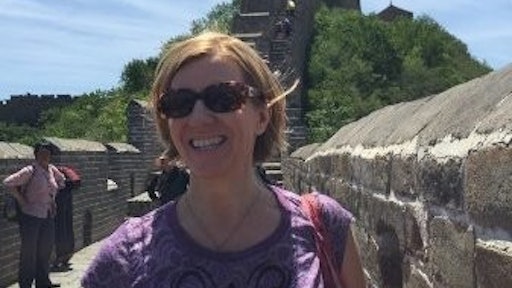 There's a lot riding on the future generation of supply chain leaders, as we continue on with the current global Coronavirus disease (COVID-19) pandemic. But, behind these students are the teachers molding them into strong and innovative professionals for when they enter the workforce.
"One of the reasons I went back to get my PhD was because I was interested in both the teaching and the research aspects of [supply chain management]," says Lisa Ellram, university distinguished professor at Miami University. "It's good for a student to get a degree in supply chain management, so that they can understand the big picture and how all the pieces fit together."
Since Ellram last won the Pros to Know award in 2004, she has continued to play a role in supply chain education within the classroom, but by also being a regular presenter at industry conferences and seminars.
With Supply & Demand Chain Executive celebrating its 20-year anniversary, the editorial team has been watching and reporting how the industry has changed over the last two decades. One thing remains unchanged, though -- the supply chain and logistics industry thrives on meaningful and consistent leadership.
The annual Pros to Know award recognizes professionals for their accomplishments in leveraging the supply chain industry for competitive advantage. For the last 20 years, SDCE has honored these Provider, Practitioner and Provider Team Pros to Knows by highlighting their achievements. Now, we look back at some of the top Pros to Know over the years to see what they have been up to since they last received the award.
"It's really nice to have this recognition, and as an academic, it's not always recognized that practical knowledge and being able to really help businesses and understand what's going on in businesses is important," says Ellram. "To me, it's a recognition that I have been successful in doing that in the past. It also gives me a commitment that that is definitely the way I operate, and I want to keep doing that in the future."
In order to continue to be successful within your career, you have to be willing to continue to learn from your peers. Most of the research that Ellram does is by conducting interviews and visiting companies to see what's going on. She likes to work with real problems that real people have experienced and try to understand them in order to help the company and students figure out a solution.
"I appreciate all the practitioners out there who are willing to talk to me, who take the time out of their day to help me understand and do my research. So, hopefully, I can share that with students," says Ellram.
Mentoring continues to be a major part of professional development within the supply chain, though. Without having some guidance, Ellram believes that many people could get lost when they first enter the industry. Meanwhile, it can also provide some structure, allowing people to be open to trying new things instead of relying on legacy methods.
"The workplace is changing, but it's going to be somewhere in between, I think, the old order and the new order. So, I think mentoring is very important to provide that sort of guidance and make sure that they don't get lost," says Ellram.
Despite the supply chain gaining national attention during the COVID-19 pandemic, there are still people that are taking the function for granted, Ellram says. It is only when there is a disruption within the supply chain that people take notice of it. Educating consumers plays a big role in this. She suggests that consumers having knowledge about the supply chains can actually benefit companies as it has the potential to make them better, more empathetic shoppers.
"A challenge is to help people understand just how strategic supply chain management is to the company's success, and then it's not just all about getting lowest cost -- it's about serving the customer," says Ellram. "It's all about changing that mindset. We just really need to make them aware of all the many things that supply chain can contribute."
Still, Ellram has a passion for the supply chain that is contagious. Whether you are one of her students or an industry professional, she encourages students to get involved with the function because there's so much variety that you'll be able to find the right fit for you.
"It's a great area to be in. There's so much variety, there's challenge, there's opportunity, you're going to learn so much," says Ellram. "As you enter this area, you really have to be willing and able to embrace change. And, if you aren't in the right sector, you can switch. There's a million different types of supply chain jobs out there. You'll find one that is the right one for you."