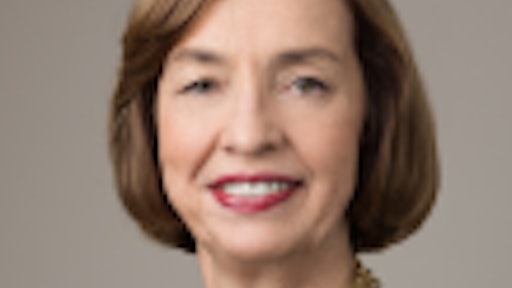 2020 has been a challenging year for nearly every industry because of the Coronavirus disease (COVID-19) pandemic. However, with new attention pointed at the supply chain, industry leaders have been quick to remind everyone that the function is more resilient than ever. In fact, it is the leaders that are diligently working behind the scenes to help the supply chain keep functioning, regardless of where they are in the world.
"Over the past four or five months, everything has changed -- in every part of life, of course. During this time, people who paid no attention to 'supply chain' are now interested in it. Everybody now knows that the supply chain is responsible for getting us all the products we want and need," says Ann Drake, chairman of AWESOME (Advancing Women's Excellence in Supply Chain Operations, Management, and Education). "People are learning that supply chain leaders understand the whole enterprise, across all functions, and that gives them a great leadership perspective."
For over 25 years, Drake has served the supply chain by paving the path of change. Throughout her career, she has worked to make an impact and has made a point to keep learning to stay in front of industry trends. Her attributes and leadership have earned her recognition as a Pros to Know numerous times, most recently in 2018.
With Supply & Demand Chain Executive celebrating its 20-year anniversary, the editorial team has been watching and reporting how the industry has changed over the last two decades. One thing remains unchanged, though -- the supply chain and logistics industry thrives on meaningful and consistent leadership.
The annual Pros to Know award recognizes professionals for their accomplishments in leveraging the supply chain industry for competitive advantage. For the last 20 years, SDCE has honored these Provider, Practitioner and Provider Team Pros to Knows by highlighting their achievements. Now, we look back at some of the top Pros to Know over the years to see what they have been up to since they last received the award.
"It has been such an honor to receive this award, and it's especially an honor to be named a Pro to Know multiple times. I really value my relationship with other supply chain pros, and so it's great to be among this group. And, I hope it indicates I am having an impact on the industry, helping to make it stronger and better," says Drake.
For Drake, one of the best things about the supply chain is that it's always changing and moving forward. After 25 years as CEO of DSC Logistics, she decided to focus on advancing women's leadership through AWESOME, and just this year, launched Lincoln Road Enterprises, an initiative to impact the future of women's leadership in the business, technology, engineering, infrastructure and space.
"A big change is that women supply chain leaders are finally gaining ground. I've met incredibly talented women throughout my career, but there were very few of them. And, no one knew each other. That's one of the main reasons I started AWESOME – to connect these outstanding women," Drake explains.
Based on her own experience, Drake understands how difficult it can be for women to be taken seriously in the industry. She explains that she fought to earn respect from her peers, even if it meant facing a large bias against her. But, she still persevered. She learned to hire and work with experts in the field that helped teach her what she needed to know, gaining insight from people with different viewpoints and areas of expertise.
"So much of succeeding in business today is collaboration across silos, across companies, across departments, across oceans. To fully execute the supply chain, you've got to be completely horizontal in your thinking. And, many women are naturals at making things work, putting together the pieces and figuring it out," says Drake.
Right now, though, Drake believes there is no better time to be a supply chain professional, as the function will only continue to grow in importance. As she helps lead the next generation of supply chain leaders, she hopes that these workers will continue to have a seat at the table and innovate to help address some of the world's most pressing problems.
"To be a successful supply chain leader, you need to have a sound base of knowledge and you have to keep adding to it because new technology, new processes, new systems and new innovations are coming into play all the time," says Drake.
Companies in this article