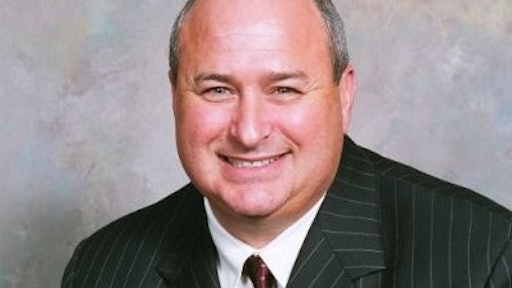 When states first began implementing stay-at-home orders to limit exposure to the Coronavirus disease (COVID-19), memes swirled through social media platforms poking fun at the seemingly random out-of-stocks and what people required essential items. One item that pleasantly surprised people as essential was alcohol and spirits.
Bobby Burg, chief supply chain officer and senior vice president of operations of Southern Glazer Wine and Spirits, helped ensure that his business was picking, packing and delivering products to retail customers across the country by being in charge of his own fleet.
"There's been quite a few changes to our operations. As part of the pandemic of the COVID response to changing conditions in the marketplace, we've made quite a few changes to our last mile," says Burg. "Our last mile being under our complete control helped with being able to guarantee deliveries and have more flexibility what we could do without having to negotiate with a third party who might have different initial ideas about how they wanted to work during the pandemic."
With Supply & Demand Chain Executive celebrating its 20-year anniversary, the editorial team has been watching and reporting how the industry has changed over the last two decades. One thing remains unchanged, though -- the supply chain and logistics industry thrives on meaningful and consistent leadership.
The annual Pros to Know award recognizes professionals for their accomplishments in leveraging the supply chain industry for competitive advantage. For the last 20 years, SDCE has honored these Provider, Practitioner and Provider Team Pros to Knows by highlighting their achievements. Now, we look back at some of the top Pros to Know over the years to see what they have been up to since they last received the award.
Ever since 1979, Burg has revolutionized the alcohol distribution industry, crowning him the Pro to Know of the Year honor in 2017. Since he last won the award, he has continued to lead the way in an ever-changing global economy.
"I'm humbled and happy for me, but more importantly, I take this as an award for our company. There's very little that I could have done without the owners and leadership of our company allowing us the room and the space to do things and I am very proud of that," says Burg. "Our philosophy has always been to lead and to disrupt our industry and take a more leadership role in it. I'm happy and proud to have done it and been recognized, but I share that recognition and give the credit to our company overall and it's leadership."
Southern Glazer is a business largely driven by innovation. Nearly 700-1,500 new items get introduced to the marketplace each year, which can potentially complicate business. However, the company is able to accurately forecast what the takeaway will be in order to get in front of the consumers.
"So, we are so integral in that process, being in the middle tier, between the retail In the manufacturer, that this has become a much larger part of our supply chain operation is making sure that if those brands really go crazy and kick off that we've got enough supply that to keep the pull away," says Burg.
In the last three years, Southern Glazer has aimed to improve its operation footprint around the country, continuing its network consolidation and reducing the amount of buildings and distribution centers that it has. Meanwhile, the company has invested in new automated technologies to help improve last-mile delivery while operating on its own private fleet. By doing so, Southern Glazer was able to stay open during the COVID-19 pandemic and ensure the safety of its employees.
"We believe that our distribution centers are the most important piece of our network. We needed to do everything we could possible to make sure that the employees that worked in there were safe and could work in there in a way that was not jeopardize them," Burg explains. "So, we were never required to shut down, but the company proactively and properly made some fairly major changes in the way we operated in order to ensure that our team was as safe as possible while they came into work."
That is part of being a Pro to Know though. You have to be willing to lead and take risks in order to ensure the success and safety of your business. Burg has helped instill the notion that just because you're doing something differently doesn't mean that it is a negative thing. In his career, Burg explains that they have done several projects that didn't always go as planned, but you should never be afraid of failure. He encourages people to take those gambles because it is a trait that a successful leader must possess.
In addition, he has built a team that has similar thinking capabilities, who are able to make their own decisions for the greater good of the company.
"You know, leadership is not just a buzzword. It really does take effort and sometimes that effort is to sit back and let others lead so that they can gain that experience," Burg says. "I've got a group of leaders who manage various aspects of our operation. They can make decisions on their own and they can lead their staff to accomplish goals. For me, it's surrounding yourself with really good, capable thought leaders that are willing to take risks."