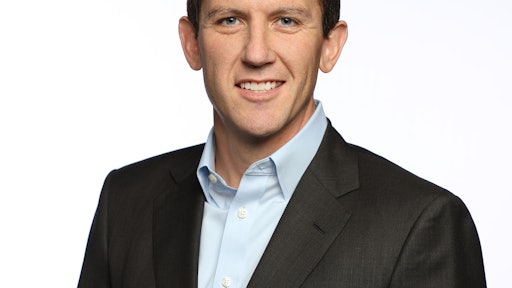 Chris Pickett, chief strategy officer of Coyote Logistics, has arguably been through it all. When he first entered the industry right out of college in 1998, he had a front row seat to the first e-commerce evolution – and the ultimate dot com crash in 2001. To say he knows his way around a challenge would be an understatement.
"Given how inherently interconnected supply chains are, trust is critical," says Pickett. "I have found the only way to overcome challenges is by being honest, patient and genuinely committed to helping a person or company achieve a positive outcome. Focus on what you can do to help solve the problem or challenge, regardless of any immediate benefit to you. If you do that enough, mutually beneficial relationships and trust ultimately develop, and those compound over time to create much better outcomes for everyone involved."
With Supply & Demand Chain Executive celebrating its 20-year anniversary, the editorial team has been watching and reporting how the industry has changed over the last two decades. One thing remains unchanged, though -- the supply chain and logistics industry thrives on meaningful and consistent leadership.
The annual Pros to Know award recognizes professionals for their accomplishments in leveraging the supply chain industry for competitive advantage. For the last 20 years, SDCE has honored these Provider, Practitioner and Provider Team Pros to Knows by highlighting their achievements. Now, we look back at some of the top Pros to Know over the years to see what they have been up to since they last received the award.
Since before he won the award in 2019, Pickett embodied what it means to be a Pro to Know. Over the last 12 years, he has helped develop, evolve and execute Coyote's enterprise growth strategy as it has transformed from a startup into a leading global third-party logistics provider.
"More than anything, the recognition means that Coyote is doing something right. Any unique perspective or insight I've developed over the years has come from working alongside some of the best in the industry, running towards the challenging and complex problems, debating opinions and alternatives, and keeping at it until we find a solution," says Pickett. "Certainly, without the hard work, creativity, and support of the team, none of these ideas and solutions would ever be implemented."
Over the last year, Pickett has worked with Coyote's leadership team to accelerate a growth strategy that centered around digital connectivity. Similar as to when he first started in the industry, the supply chain function is experiencing a technological boom, requiring companies to either adapt, or simply, get out of the way.
"In an environment like this, it is imperative to be disciplined, focused, and ultimately, unwavering in the prioritization and execution of new ideas," says Pickett. "Additionally, developing a clear strategy is paramount to the efficiency of your operation."
But, to witness the evolution of technology within the supply chain first-hand has been incredible to Pickett. He notes that it has been largely driven by three things--the proliferation of sensors that spin off more data points to process, the rise of interconnect enterprise technology platforms and faster, more sophisticated algorithms that evaluate the data repositories to make better real-time decision.
"As these enabling technologies continue to mature, the potential for step-change improvements in visibility, collaboration, control and optimization is tremendous," he says.
And, as the industry continues to advance, it requires much needed education. According to Pickett, if academics and practitioners are not constantly learning and evolving, their scope of expertise, insight and influence will narrow dramatically over time.
"I think that constant evolution is also part of the draw towards this industry. Experiencing market cycles where no two years, quarters, or even days are the same, can be intriguing. In an industry of this size, even the most minor improvements can compound into millions or sometimes billions of dollars in network benefit over time," says Pickett.
Still, there are no shortcuts to experience. In order to succeed in the industry, Pickett advises young professionals to continue to work hard, stay humble and learn from everyone, regardless of level and title. He credits his other Coyote co-workers for helping him carry the torch over the past year, as they have helped him get to his position today.
"The hard will compound over time and lead to new opportunities," he says. "Trust in the process and invest in yourself."
Companies in this article