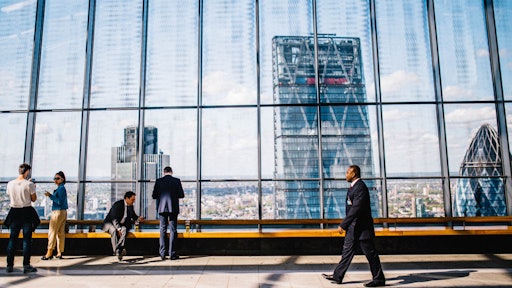 Pexels
Macy's Searches for CFO Replacement
Current Macy's, Inc. executive vice president and chief financial officer Paula Price is stepping down at the end of May after almost two years in the position. She plans to stay on through this upcoming November as an advisor.
Right now, Macy's is searching for a candidate to step into the position. Chairman and CEO Jeff Gennette stated publicly that he believes Price built a strong financial team that will be able to enact a smooth transition upon her departure.
Last April, Macy's also created a new role in the supply chain, hiring a first-ever chief supply chain officer, Dennis Mullahy.
RTW Retailwinds Promotes New CEO
RTW Retailwinds is saying goodbye to four members of its board as they step down for personal reasons and its president, chief marketing and customer officer, Traci Inglis. The board has promoted Sheamus Toal to CEO, moving up from chief financial officer.
Toal will be given a $600,000 retention bonus upon a contract agreement, but if he leaves the company prior to Dec. 31, 2020 he will be required to return it. He will also continue to handle CFO duties as he steps into the CEO role.
Miki Racine Berardelli, Brenda Freeman, John D. Howard and Christy Haubegger are the board members leaving the company.
Asbury Brings on Former Lululemon CEO
Former Lululemon CFO Patrick "PJ" Guido has been hired as Asbury Automotive Group senior vice president and CFO, starting on May 11. He has significant experience in the retail and financial space, serving as CFO at Lululemon since 2018 after seven years VF Corporation where he held various positions such as treasurer and vice president of corporate development.
Guido has also worked at major retailers such as The Home Depot and Saks Incorporated and is bringing years of financial experience and knowledge to the auto retailer.
As Lululemon says goodbye to Guido on May 8, senior vice president Meghan Frank and vice president and controller Alex Grieve will lead the financial team as the company looks for a replacement.
Wayfair interim chief technology officer Jim Miller is making the role permanent as he accepts the position. He has held the role since August, providing direction for scaling its tech operations. Prior to Wayfair, Miller worked at major tech companies such as Google, Cisco and Amazon as well as leading AREVO as CEO.
Long-time Employee Steps into AEO CFO Role
American Eagle Outfitters, Inc. (AEO) has appointed a new executive vice president and CFO, Mike Mathias as current CFO Bob Madore exits the company. Madore will stay on in a senior advisory position until September, reporting to executive chairman of the board Jay Schottenstein.
Mathias has been promoted from his position as senior vice president and head of financial planning and analysis. He has more than two decades of experience in retail, with AEO beginning in 1998.
Bed, Bath and Beyond Taps True Value CEO for COO
True Value Company is celebrating a variety of promotions in its top management, promoting current chief commercial officer Chris Kempa to CEO and current CFO Deb O'Connor to president and CFO. Current CEO John Hartmann is moving to the board and will help the company transition this May. He has been in the position since 2013 and will now be chief operating officer of Bed Bath and Beyond on May 18.
At Bed, Bath and Beyond, Hartmann will be responsible for leading transformation in IT, supply chain and real estate. Before True Value, Hartmann held a variety of leadership roles at companies like Mitre, The Home Depot, Cardinal Health and the Federal Bureau of Investigation.
Kempa was chosen due to his proven track record of leading businesses in the hardware sector and his success within the company. Previously, he was CEO and Group president of ORS Medco and an officer as Grainger.
Prior to True Value, O'Connor held various financial positions at OfficeMax/Office Depot, helping with the merger.