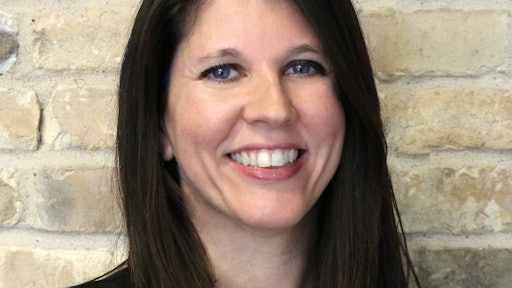 From sustainability and automation to robotics, blockchain and the Internet of Things (IoT), Supply & Demand Chain Executive's (SDCE) 2020 editorial calendar is chockful of hot-button issues impacting the entire supply chain industry. And, that's just what's scheduled in print. That doesn't even encompass the many exclusive online-only content we have lined up for the remainder of the year.
Think case studies, expert columns, market research reports and more.
Please allow me to introduce myself.
My name is Marina Mayer, and I am the new editor-in-chief of SDCE (I've also been the new editor-in-chief of Food Logistics since Jan. 6). I've spent the last 8 years as editor-in-chief of a B2B food supply chain and logistics magazine that also covered food processing, packaging, market trends, food safety, new product development and more. I possess close to 13 years' editorial experience in the food and beverage space, am used to pounding the pavement at tradeshows and have presented at a handful of industry events.
Other fun facts, I will be married for 13 years in April, have two kids (8-year-old daughter and 4.5-year-old son) and despite me working in the food and beverage industry, I'm a pretty picky eater. I laugh at my own jokes, can't stay at a hotel that doesn't offer Diet Coke and have a virtual door to my home office (that usually has a dog or two laying around nearby) that is always open.
Something else cool about me is that I am surrounded by a wonderful editorial and sales staff that is super smart. So smart. And, so eager to bring SDCE to the forefront of your news and reading list.
Earlier this year, SDCE launched a refreshed website, complete with enhanced navigation, a more modern look and more exclusive online-only content.
And, this year marks SDCE's 20-year anniversary! Look for some exclusive online-only content centered around the evolution of supply chains, and walks readers through the growth and progression of SDCE.
Also, keep visiting our website, www.sdcexec.com, to check out online features centered around sustainable supply chain trends and professional development.
But, enough about us; I want to learn more about you—our readers and advertisers. I want to build—and sustain—a long-lasting relationship that involves working together to better support and grow the supply chain industry.
So, what are some topics you would like us to cover that we haven't thus far? What are we doing well at? Maybe you're someone I've worked with in other stages of our lives, and just want to say hi? I want it all—the good, the bad, and the ugly.
Be sure to download our 2020 media kit and editorial calendar to see what topics we'll be covering throughout the remainder of the year. Let's connect at upcoming tradeshows to see how we can work together.
Remember, my virtual door is always open. So, whether it's a press release, a funny joke, a topic idea or just a friendly hello, be sure to be in touch. While you're at it, follow us on social media, subscribe to our twice-weekly e-newsletter and look for us at future shows.