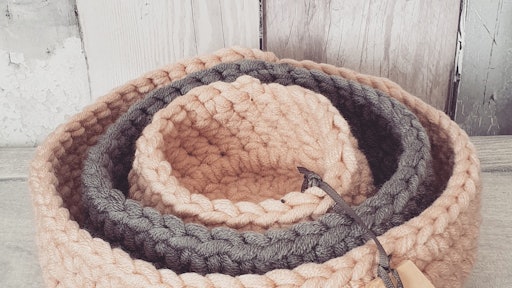 A loop here. A pull there. And don't forget to complete the stitch. These are all things that Choice Shops' company stock controller Penny Sayce has to think of when she is crocheting.
It all started with a local craft group, Sayce explains. The group, called Keep Calm and Get Crafting, held a day-long event where members led various workshops to encourage people to start using their hands and "get crafting."
"One of the workshops I attended was crocheting. Apart from doing chains when I was a child, I had little crocheting experience," Sayce explains. "The instructor was enthusiastic and patient while helping everyone. I left feeling inspired and excited about continuing what we started."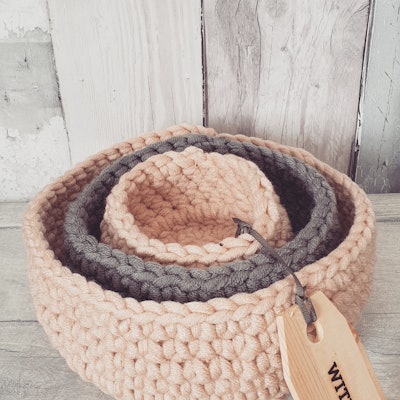 Over the years, Sayce has perfected her craft. She realized that her newfound talent could be used to help the less fortunate. She regularly makes baby blankets for a charity in the U.K. that provides items to premature babies. For the blankets, Sayce uses yarn that is made with pale colors.
While Sayce extends her talents to charity, she also makes items for her grandchildren as well, noting that her favorite item she created is a Captain America blanket for her grandson.
Still, picking up a new hobby isn't always easy. There are certain rules involved with crocheting. Sayce advises that people should have the right hook size for their yarn. Typically yarn labels will give hook size recommendations.
"I find YouTube videos invaluable when learning a new stitch or technique," Sayce says. "Crochet instructions can come in many different forms such as written instructions, short-hand patterns, symbol diagrams, photos or even videos. We all learn in different ways, so you have to find what works best for you."
There's a supply chain element that comes with crocheting, though. Sayce explains there are times when she is feeling adventurous in what she wants to create, but there isn't a pattern for what she wants to make. So, she takes elements from different patterns to get the results that she wants. When working on her grandson's blanket, Sayce took a pattern on how to make a circle and then taught herself how to stitch a star onto the circle.
"In supply chain, you are often working across multiple departments to connect the dots or to get a cohesive result, so I see some similarity there. You may also see a process that works well in one department that you can implement in another," she says.
Similar to supply chain, multitasking is critical. Being organized and tracking progress are transferable skills between the two, Sayce notes. To stay organized, she keeps a project book with notes on her creations whether they're finished or not. Sayce credits the Crochet Project Bible for improving her communication skills and helping other people in the hobby.
"Good communication skills and awareness of terminology across departments is another similarity with supply chain management," Sayce says. "Ensuring that everyone understands the different terminology and the craft is invaluable."