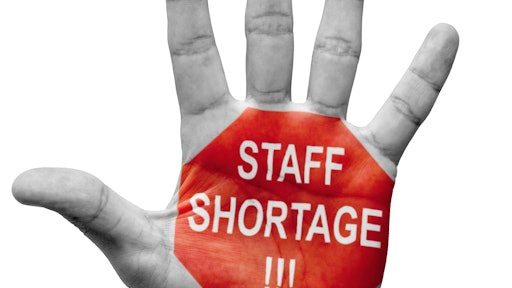 When speaking to many supply chain executives and human resource recruiting professionals about attracting and retaining supply chain talent, there is agreement that it's a challenging task. Many say for every graduate with a supply chain degree, there are six to eight jobs available to fill. This imbalance of candidates to available jobs is evidence of the talent shortage gap. Much of the current supply chain workforce is now reaching or beyond retirement age, which is creating a crisis when we analyze requirements for the near term.
Supply Chain Gains Respect
For many years, the supply chain profession had been considered a dead-end career; it was not uncommon for organizational leaders to consider these functions as tactical and transactional activities with limited upward mobility and no career growth. In this environment, there were limited opportunities for incumbents to demonstrate business and strategic skills, compounding the attitude that the skillset is limited.
This attitude has changed significantly as the supply chain has increased its importance in many industries. Savvy CEOs now understand that the supply chain is the vital link to organizational success. The reality is that the supply chain is the largest contributor to increasing shareholder value in most organizations.
A New Era Emerges
We now operate with an Amazon-era mentality, where deliveries are expected to be made in hours and days rather than weeks and months. Customer demands have increased. Customers expect immediate shipments with 100-percent product availability 24/7. Any miss in deliveries is considered a performance failure. This new way of thinking by customers has changed what business expects from supply chain teams.
Today's supply chains require agility, speed, flexibility, asset utilization and efficiency to deliver value to end customers. With shorter product lifecycles, the ability of supply chains to be first to market with new products, revisions, additional features, patents and market disruption is a real source of competitive advantage and can make the difference in winning or losing market share.
Not all organizations understand that the supply chain contributes higher shareholder value than almost any other business function, but they are learning fast. If their organizations cannot execute value-driven procurement, aligned to the business strategy, they are at a disadvantage as industry moves to more integrated supply chains. The ability to manage cash and company assets to deliver materials and services to the customer in a just-in-time delivery model must be a core competency of any organization just to compete in today's business environment.
Market Changes Provide Opportunities
It should be said that the supply chain profession is expanding rapidly and globally at a pace that outstrips the ability of workers and universities to keep up with change. Among the changes that are difficult to deal with are globalization, global politics, regulations, social impacts, industry disruption, automation, resource scarcity at all levels and innovation. The supply chain industry is changing faster than workers can adapt and become qualified.
The opportunity that is presented by the necessity and value contribution of the supply chain is that it has moved from a dead-end functional job to a quick path to the C-suite. The image of supply chain and its legacy of a dead-end career has a direct impact on recruiting millennials to the profession. There is a need to enhance the image of supply chain and promote it as a function requiring the brightest and best strategic minds in the organization. Some organizations have made supply management a prerequisite for advancement into other functions. At one point, I worked for a large global-leading manufacturer that required anyone likely to run a business to participate in a procurement and supply chain program.
Build Talent From Within
Some companies have come to the realization that they are not going to find ready-made supply chain talent to close the gaps and are building development programs to mold and develop talent. They start early in career fairs in high schools. They follow the brightest and best students to college, offer internships and weed out people that won't make the grade.
Once these students graduate, they are put in rotational programs. These programs rotate the new employees through different business units, functions and countries. All the while the company is building development and training programs tailored to the business and leadership roles they will soon assume. In many cases, these new employees are assigned to a mentor who coaches and manages their development.
The programs are difficult and the rotations are hard, but those that survive the program can quickly make a contribution. Those who wash out of the program are enhanced through the experience. A process like this requires investment and is usually a program for a larger company. It is essential that even a midsize or smaller firm think about talent development programs or they may be at a considerable competitive disadvantage in the future
Retention Is Critical
While it is critical to find and recruit talent, it is equally important to find a way to retain the team. The culture of the company is extremely important when considering talent management. The best cultures are ones of collaboration and teaming. When the company mission and values are clear, employees can align with the values and have a sense of purpose. If the culture is accepting to new ideas, innovation and creativity, it is likely that employees will stay. Mentoring and good supervision with a sense of fairness will appeal to most employees.
It is extremely important to realize that other companies in your industry, as well as most other industries, are understanding the increased value and opportunities to drive competitive advantage and market share through an agile supply chain. It is likely that you will be competing for the same resources and, in some cases, your competitors will be looking to your firm for talent. Since the resource is scarce and all of the experts predict it will get worse before it gets better, it is naive to think that your company will stand out from the pack without creating points of differentiation. This is a case where spending more money will not be the sole consideration of the talent you want to attract.
The following are also considerations that potential recruits will consider:
Challenging work
Team environment
Opportunities for development
Diverse business culture
Career growth
Opportunities to learn
Exposure to different cultures and countries
Value for innovation and creativity
Team work
We are in a challenging industry with scarce resources, rapidly changing demands, increasing need for value, speed, flexibility, agility and the best strategic business minds to keep our organizations moving forward. Top talent is hard to attract and even harder to keep. Bringing in people on a mission with a shared sense of purpose and growth plan can make your organization a fierce market competitor.
Is it a talent gap or crisis?