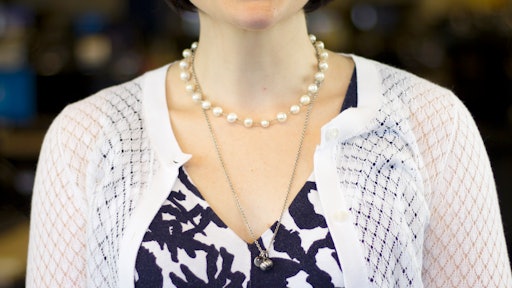 The logistics and supply chain industry continues to offer expanding career opportunities to job seekers, with the World Economic Forum recently projecting steady job growth of 3.13 percent from 2015 through 2020. However, this growth trend presents a growing challenge: According to a recent Gartner study, women account for 50 to 55 percent of the U.S. workforce, but a mere 35 percent of supply chain employees are female. In fact, only 7 percent of the C-suite roles in logistics and supply chain are occupied by women. This data suggests that the industry not only faces difficulties in attracting talented women to begin careers in logistics and supply chain, but it also indicates that as they progress in their careers, far fewer women are advancing to the ranks of leadership. Meanwhile, the same study found that, despite these sobering statistics, just 55 percent of supply chain organizations set gender diversity goals.
Why does this matter? In short, businesses that advance women's careers gain broader perspectives, their customers are better understood and represented, and their bottom line improves. As such, these statistics illustrate an industry-wide challenge, with tremendous advantages accruing to those companies that identify and implement real solutions, and potentially dire consequences for those that maintain the status quo. A comprehensive solution can take many forms and require numerous initiatives spanning several years. To begin, our industry must foster educational opportunities that smooth the path for women to enter our field, and seek out ways to create and promote a culture of advancement and recognition.
Encouraging Emerging Talent
To many college-bound students, the logistics and supply chain industry conjures images of trucks, loading docks and warehouses instead of the sophisticated, technology-driven field that is a true reflection of the opportunities in our industry today. While many young women may not desire to work in a career they perceive to be dominated by manual labor, they are attracted to and excel in roles that involve consultative problem-solving and collaboration. Helping students, particularly young women, see a clear vision of the diverse and dynamic career options that await them starts by making it easier for them to become engaged with our industry in the classroom.
With that goal in mind, AFN recently sponsored two new academic scholarships for women participating in undergraduate supply chain and logistics management programs at Indiana University's Kelley School of Business and Michigan State University's Eli Broad College of Business.
Taking a more visible stance on diversity and inclusion can also distinguish companies from competitors for the workforce at large. Company culture factors heavily into prospective employees' career decisions, but it's about much more than simply having an office game room or casual dress code. Younger workers value companies that show they care about their employees' success and create an equal playing field. Showcasing these attributes at the university level helps companies truly stand out and attract top talent.
Promoting Leadership Opportunities
Recruiting and hiring more women is just the start of addressing the gender gap. Our industry also needs to do a better job promoting a culture of recognition and advancement, identifying leadership opportunities for women, and finding creative ways to offer more work flexibility and mom-friendly benefits, including paid childcare leave for both parents, on-site or subsidized daycare, fertility benefits, adoption benefits and more.
The majority of supply chain senior leadership positions are currently occupied by men. That fact alone means companies should proactively identify qualified female candidates for leadership positions earlier on. Doing so sets a positive example for other employees and shows your company truly values each employee's skills and merits.
Promoting more qualified female leaders also encourages more women to enter and stay in the industry. As in many other industries, one of the reasons women exit the supply chain and logistics field is the perception that the career obligations that lead to success can negatively impact other areas of their lives. Many women feel that they must make a choice between advancing their careers and embracing the demands of parenthood. The result is an underrepresentation of women in the C-suite, where an employee may choose to remain at an individual contributor or manager-level role rather than strive for a role that may conflict with their parental duties.
In order to encourage women to reach for the executive ranks, companies should offer—and tout—their flexibility and employee benefits. Extended childcare leave, paid time off and comprehensive health care coverage make the C-suite more accessible to women, and create an attractive environment for prospective employees.
The need to recruit more women into logistics and supply chain, and to create the organizational culture that encourages them to pursue leadership positions, is clear. Drawing more women to the field is a challenge we should all undertake, but change doesn't happen overnight. Improving gender equality in the industry should be our long-term goal and can benefit all employees, while bringing fresh new perspectives to our organizations and ultimately driving value for our clients.