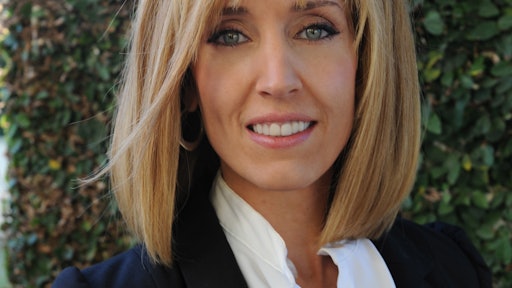 Whether in nature or in business, true innovation and sustainable progress is always preceded by a robust diversity from which superior processes and perspectives can be forged. In business, the closer the human diversity of the stakeholders and employees reflect target markets, the more readily services and products are accepted.
Gender diversity in business bestows a company with a wider range of choices, greater efficiencies and more intrinsically useful product offerings. But while the information technology (IT) field is reluctant to engage female employees, the rise of cloud computing, mobile devices and powerful applications greatly reduced the costs of starting a company, and more women are working around the gender barrier to achieve major success in e-commerce.
Despite the fact that the tech industry is overwhelmingly male, enterprising women in business, undaunted by gender bias, are breaking out of the narrow advantage niche of selling to a female audience, and are building companies across all sectors and areas, pitching a broader range of start-up ideas, getting their businesses off the ground without initial investor seed money, and influencing what goods are developed and sold.
This is remarkable because the glass ceiling preventing women from taking on top technology posts also makes it difficult for them to lead startups, and achieve either a big acquisition or a large initial public offering (IPO)—two things that are highly preferred by venture capitalists.
For example, while about half the small businesses in the U.S. are founded by women, in the tech industry, women founders represent less than 7 percent of startups that get venture capital (VC) funding. Entrepreneurship is key to job creation, economic growth and prosperity. Matching ventures to investors is crucial for success. The entrepreneur's business proposition and previous experience are regarded as the main criteria for investment decisions. But a 2013 Massachusetts Institute of Technology (MIT) survey identified a profound and consistent gender gap in entrepreneur persuasiveness. Investors prefer pitches presented by male entrepreneurs compared with pitches made by female entrepreneurs, even when the content of the pitch is the same.
More women in the U.S. and foreign countries are starting their own e-commerce businesses through websites like Amazon, Alibaba, Etsy and personal websites. The number of U.S.-based women using the Alibaba.com online marketplace increased by 72 percent between 2008 and 2011. About 1.1 million Alibaba entrepreneurs in the U.S. are women, a number higher than any other country, and their successes and innovations are strongly influencing the way in which global sourcing opportunities are used to grow business.
It remains that, although women are having considerable impact on e-commerce, they are still barely recognized leaders in the industry. In fact, only a couple emerge as great representatives: Mindy Grossman, CEO of HSN, and Lori Greiner, inventor, retail products, Shark Tank, QVC. The reason may well be that the male-dominated business infrastructure currently in place (and characteristically conservative) is slow to understand that women in business represent far more of an opportunity than a risk.
I had to boot up several IT businesses in the financial sector and expanded one of them to 350 employees worldwide. Women should not accept a passive role, waiting for permission. If change is necessary, then it is necessary to be that change.
Businesswomen should form their own infrastructure, linking businesses via forums, groups and committees designed to allow an exchange of achievements, skills and ways to continue creating more opportunities for prosperous business ownerships. This is not an apartheid solution; it is a bootstrap operation. And it is already proving to the world that women offer a unique business sensibility that undeniably enriches enterprises and makes what we buy from them more tangibly humanized. They will be heard.
Resources:
Investors Prefer Entrepreneurial Ventures Pitched by Attractive Men. PNAS, 20 Feb. 2014. Web. 03 Nov. 2015 pnas.org/content/111/12/4427
Bloomberg.com. Bloomberg, 21 Mar. 2012. Web. 03 Nov. 2015. bloomberg.com/apps/news?pid=newsarchive&sid=axWgh8nTvE68