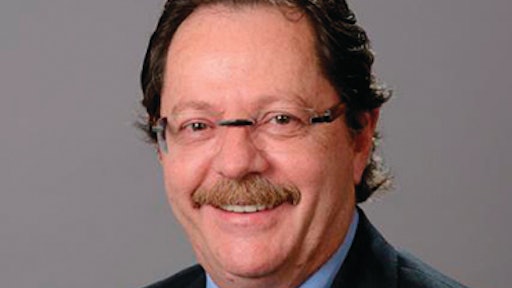 Safely transporting lifesaving medicine to a hospital, making sure couture hits Paris' runways on time and having a race car cross oceans so it can cross the finish line are just some of the scenarios a supply chain professional manages on a day-to-day basis. Often a behind-the-scenes job, these logistics experts are part of an industry that facilitates running businesses productively, and in essence, keeping the world in motion. Without them, we would not be able to enjoy or take advantage of the many benefits globalization has brought our way.
Since the earliest times, there was a need to move goods from one place to another. The movement and transportation of goods is increasingly complex and that is where supply chain professionals can make a difference.
The rise of globalization in modern times can be attributed to new technologies, increased migration and advancements in the speed of transportation. This allows for greater interconnectedness of people and results in increased intra-country and intra-regional trade. Globalization, the international movement of goods and global competition results in an ever-increasing need for better and faster supply chain solutions. Consequently, the number of jobs within the logistics and supply chain industry increases steadily. In fact, the Bureau of Labor Statistics estimates employment in the area of logistics may increase by 21.9 percent between 2012 and 2022, with 27,600 new jobs added.
Traditionally, the types of jobs within the logistics industry centered around warehousing and distribution, and the movement of goods by road, rail, ocean and air. The industry is evolving into areas that require highly educated and analytical individuals who are up to speed on current geopolitical issues and international trends, however. Supply chain professionals can be found in a wide variety of business sectors, including retail, food service, public sector, engineering and manufacturing, health care and energy, among others. Because of supply chain's uniqueness as a business, potential candidates are able to apply their skills no matter where they are located in the world, making it an attractive possibility for anyone looking for an international career.
According to an article published in the Council of Supply Chain Management Professionals (CSCMP's) Supply Chain Quarterly, the advent of the personal computer revolutionized all facets of business, in particular physical distribution, logistics, and ultimately, supply chain management.[1] This rise of technology in the 1980s led to an increase in supply chain management jobs, and the need for professionals who can quickly learn and master new hardware and software technologies. Individuals with specific competencies not in such high demand before became increasingly attractive to employers in the industry, including customs brokers who understand tariffs and customs and trade regulations, IT specialists and procurement managers, among others.
New technologies currently in use in the supply chain industry, such as cloud-based technology, big data and data analytics led to higher demand for certain jobs. Among them are demand planning analysts who require quantitative analytical skills and the ability to use enterprise resource planning (ERP) software. Demand for other positions, such as sales and marketing professionals, is also on the rise.
According to R.J. Bowman, author of The Secret Society of Supply Chain Management, demand for supply chain professionals is estimated to exceed supply by a ratio of six to one. Supply chain literature also attributes this demand to the more than 60 million Baby Boomers who may exit the workforce by 2025, according to the U.S. Census Bureau. With a smaller talent pool to take over the remaining jobs, the demand to fill these positions is on the radar of many colleges, universities and high schools that see the future potential of the industry.
According to a new Material Handling Industry report, the logistics business may be looking to fill about 1.4 million jobs, or roughly 270,000 positions per year, by 2018. Given this outlook, many schools, including Ivy League institutions, are creating programs with curricula that provide very specific skill sets for the industry, such as data analysis and decision-making, supply chain performance optimization and technologies, and enterprise resource planning, among many other courses.
Recent graduates or someone looking to start a career in the supply chain industry should first be aware of what logistics companies are looking for in a candidate. Given the constant changes in the industry, a good candidate should have learning agility—the ability to quickly respond to diverse, intense, varied and potentially adverse assignments, and importantly, also be eager to learn new skills.
Additionally, because the nature of the business is trade and commerce, the ability to work with people from different countries and diverse backgrounds is at the heart of the logistics and supply chain industry. Success in the field tends to involve persons who enjoy working with and learning from people from different cultures to close deals or work in groups to resolve challenges. Historically, the industry was also a predominantly male-oriented field, but that is changing. With more and more women entering the field, many companies are providing greater opportunities, and establishing mentorship programs and networking opportunities to encourage upward mobility.
The supply chain industry currently employs roughly 6 million individuals with various backgrounds, and not all mid- and upper-level management have an educational background in supply chain management. In particular, the industry has a large number of ex-military personnel. Many of the day-to-day operations can be learned on the job. The integration of technology is second nature to the PC and smartphone generation, but industry veterans often need training to effectively keep up with new technologies.
Many companies offer development programs that outline specific plans to help employees advance within their field. Some companies even developed in-depth individual development plans (IDPs) that take into account employees' aspirations, setting both short-term and mid-term goals. These IDPs can encompass formal external education, seminars or on-the-job mentorship, coaching and feedback processes, as well as on-the-job experience with challenging assignments. Although not all companies offer sophisticated advancement programs, many are developing them given the current need for candidates with very specific skill sets.
For those interested in advancing or getting their foot in the supply chain industry door, here are some actions you can take to become a better candidate to prospective employers or advancing within your current organization. Educational advancement is often a starting point—even for those individuals that already have a degree but were out of school for a while—and certifications are always a plus. Organizations such as the American Society of Transportation and Logistics (ASTL) and the International Society of Logistics (SOLE) offer a variety of certifications. The CSCMP also offers web-based courses for continuing education and runs a mentorship program in which individuals can learn from trusted experienced advisors for professional development.
Another must at almost any job is networking. By becoming a member of a supply chain organization, individuals can attend conferences, local events, seminars and roundtable discussions that can assist in fostering relationships with others in the industry. There are also local business organizations that can provide networking opportunities in various towns throughout the country, such as Chambers of Commerce.
Lack of free time can often hinder many from pursuing higher education or becoming involved in organizations. There is still plenty that can be done. The supply chain and logistics industry has many print and online trade publications that offer timely industry-related information, many of these publications also offer daily or weekly newsletters or e-blasts with updates on the latest news and trends, often at no cost.
On a personal note, there are a couple of characteristics that are an absolute necessity for any professional in this field. Supply chain management requires precision, fast response and the ability to juggle many tasks at once, so good time management and the ability to organize effectively are critical. For those who struggle in these areas, it is imperative to find a system that works for you and that can be translated into everything you do. Your job depends on it.
The supply chain industry has come a long way in the last few decades and continues evolving. For those interested in in being part of its continuing evolution, keep an eye on the changes on the horizon, and prepare both personally and professionally to take on the future challenges.
---
[1] Source: CSCMP's Supply Chain Quarterly: Quarter 2 2012 issue, "Supply chain management: A look back, a look ahead"
Companies in this article