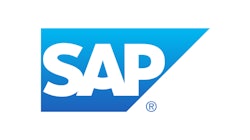 Tempe, AZ May 24, 2002 German electronics giant Siemens is looking to spin, spin, spin its global supply chain into gold by using technology to streamline its interactions with key suppliers.
Siemens, headquartered in Munich and ranked second in sales among the world's electronics and electrical equipment companies, has been using Commerce One's Collaborative Platform and SAP's mySAP Supply Chain Management solution (mySAP SCM) to collaborate with its trading partners, with the goals of reducing cycle times and increasing order accuracy.
The company has used Commerce One to build its own buy-side e-marketplace, click2procure, through its Siemens Procurement & Logistics Services (SPLS) division, which offers a solution for the order-to-pay process of direct goods through a Web-enabled purchase order transaction service.
The service allows Siemens' buyers to place a purchase order in their SAP system and transmit it via the Internet to a supplier, who can then update Siemens' SAP system in real time with acknowledgments, advance shipment notices and invoices. An additional self-service capability allows suppliers to check the status of their invoices in real time and to retrieve technical documents.
Siemens Power Generation Group, using the SAP and Commerce One solutions, has reported savings up to 40 percent in process costs as a result of more effective collaboration between its procurement, logistics and accounts payable divisions and its supply base.
"The direct material solution has ensured a higher level of order accuracy and resulted in significant savings in the process cycles required for fax, e-mail or postal exchange of documents," said Dr. Ruediger Reitzig, director of direct material e-procurement solutions for SPLS. "We have reduced the cost of direct materials purchases, as well as purchasing process time from approximately three days to real-time. We can even process emergency orders for our customers within 24 hours, thereby improving customer satisfaction significantly."
SPLS has been offering its services to certain of Siemens' various divisions, but, building on its internal successes to date, SPLS is expanding its procurement and supply chain services to other Siemens divisions and to third-party customers in the United States, Canada and Germany.
Companies in this article