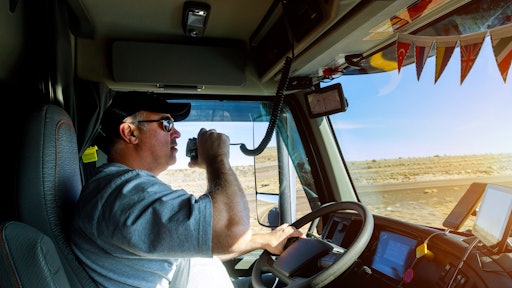 ungvar AdobeStock_263588837
ISAAC Instruments introduced ISAAC InView, a fully integrated video camera and data recording system to enhance safety, safeguard against false claims and simplify driver coaching.
"From avoiding nuclear verdicts to keeping insurance costs lower, we know that video is a critical tool for so many of our fleet clients," says Jacques DeLarochelliere, CEO and co-founder of ISAAC. "With the evolution of ISAAC InView, we can further help them operate safer fleets and have added protection for their drivers out on the road."
Key takeaways:
The next-generation system includes a road-facing and optional side and optional driver-facing cameras that cover every angle, virtually eliminating blind spots. The wide-angle visual image provides extended visibility alongside the truck, regardless of the time of day or weather conditions.

ISAAC InView is a turnkey camera solution and provides access to videos on ISAAC's fleet management platform—everything in one place for maximum efficiency.

Retrieve key video segments triggered by hard driving maneuvers, with detailed telematics data to understand the whole story.

The rugged road-facing camera offers high-quality, wide-angle visual field for clear, detailed videos during the day and at night.

ISAAC InView's four-channel digital video recorder (DVR) is mounted behind the dash, allowing for better reliability of video retrieval following a crash.

In the event of a harsh maneuver, get instant access to footage to determine whether the driver was distracted. The camera can see the driver's eyes, even if wearing sunglasses.