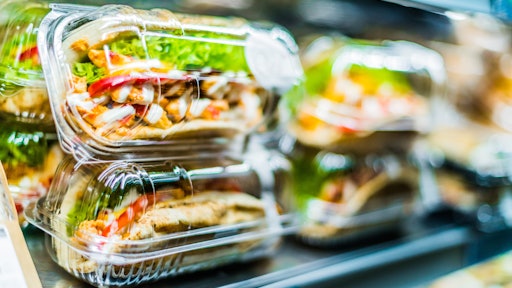 monticellllo - stock.adobe.com.
CMX and Mojix partnered to develop what is said to be the first open data access, item-level food traceability platform.
"We're excited to be making our proposal to the FDA a reality with this partnership. Together with CMX, we'll usher in a new era of operational efficiency, speed and accuracy when it comes to inventory, incident and recall management," says Dan Doles, CEO for Mojix. "The partnership and integration with CMX, the leading expert in digitizing and automating supplier management, food quality and safety processes, is a gamechanger for foodservice, hospitality and retail businesses, and is, ultimately, focused on benefitting the end consumer."
"We're extremely pleased to join the Mojix program as the first partner, and to bring their FDA award-winning solution and its enhanced capabilities to our customers," says Mitch Porche, CMX CEO. "Their architecture, technical approach and focus on open access to item-level inventory management and traceability allows for more flexibility and easier adoption than other competitors with closed ecosystems. As a seamlessly integrated extension of the CMX1 platform, the joint solution offers an exceptional approach to managing product quality and food safety, providing brands the opportunity to improve responsiveness, ensure customer safety, and mitigate risk when resolving product-related incidents and executing product recalls."
From Mojix:
As part of the agreement,

CMX

will integrate the

Mojix

ytem platform

with the

CMX1 platform to give customers access to lightning-fast item-level traceability and visibility into inventory and item lifecycle across supply chain partners and retail locations.

Mojix's

SaaS-based solution

enables the tracing of key data elements (KDEs) and critical tracking events (CTEs) along the supply chain, allowing item-level and lot code traceability when outbreaks of foodborne illness or recalls arise.
Companies in this article