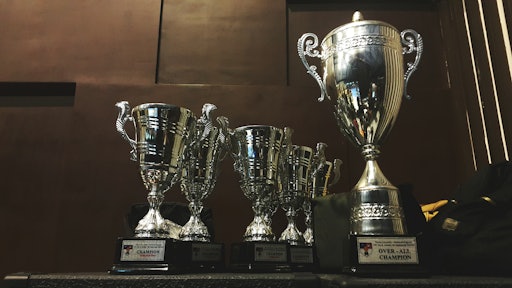 Utility Trailer Manufacturing Co. congratulates REmy Braun of D&D Sexton Inc. for being named the 2019 ATA Driver of the Year.
"We congratulate him on being recognized for this prestigious Driver of The Year Award," states Craig Bennett, Sr. VP Sales and Marketing at Utility. "Remy Braun has set a high standard that others in the industry should emulate. This national recognition is a tremendous follow up to having been awarded the 2018 Missouri Driver of the Year."
Braun has invested over 33 years in the trucking industry, accumulating 2.8 million accident-free miles. He has made 21 state appearances and three appearances at the National Truck Driving Championships and was nominated by the Missouri Trucking Association.
Candidates are selected from a pool of exceptional state Drivers of the Year submitted by state trucking associations. Each candidate's qualifications are reviewed by a panel of judges. The field of nominees is narrowed down to a group of finalists who are judged by a panel comprised of members from the Commercial Vehicle Safety Alliance and law enforcement representatives, who selects the award winner.
"D&D Sexton, Inc. has been a client of ours since 1989," says Estel Brackett, President of Ozark Utility, a family-owned and operated Utility dealer serving the Missouri area. "And Remy is an example of the quality service they deliver to their customers. He is serious about excellence and his record of delivering all his loads 100% on time is unsurpassed."