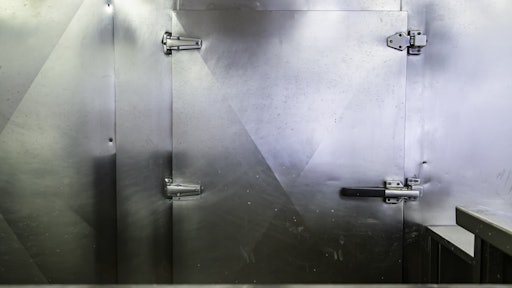 Getty Images
Americold is opening its latest automated cold storage facility in Rochelle, Illinois. The 180,000 square foot space will incorporate state-of-the-art technologies to more efficiently service customers in the Midwest region and beyond.
"The Rochelle area is a big trade hub and a priority for many of our U.S. retailers and producers, which is why Americold has invested significantly in the new, automated facility," says Fred Boehler, President and CEO of Americold. "The level of technological integration throughout the warehouse is unmatched in the cold storage industry and allows us to more efficiently fulfill customer orders."
The new warehouse comes just after the company announced it dropped 83% in net revenue.
The company has shrugged off the number, however, suggesting it is not a primary metric for real estate investment trusts. Americold continued to say that funds from operations are a more relevant measurement - especially as the company made several sizeable acquisitions
"As we look ahead, the supply and demand dynamics within our industry remain consistent and favorable to Americold," said Fred Boehler, president and CEO of Americold Realty Trust. "We expect demand to rise steadily with population and corresponding consumption growth. In addition, the ongoing shift in consumer preferences towards healthy perishable food increases the demand for temperature-controlled infrastructure. We believe these fundamentals are sustainable over the long term."
CBRE reports that the United States market will need 10 million square feet of additional cold storage over the next five years as the grocery sector moves into the delivery space.
Americold's latest location boasts 173,000 square feet of refrigerated space and 7,000 square feet of non-refrigerated space as well. The facility will receive thousands of pounds of frozen desserts and potato products for restaurant and grocery store chains through five rail and 23 truck dock doors inducted into its automated system, stored and transported through 55,800 pallet positions.
"One of the reasons Americold's newest and most technologically advanced, state-of-the-art facility is located here is because Rochelle was ready and able to deliver the necessary infrastructure for an Automated Storage and Retrieval System," said Richard Ohlinger, Chairman of the Greater Rochelle Economic Development Corporation (GREDCO) Board of Directors.
The facility services customers across the United States, primarily focusing on the Midwest region. The highly automated facility will employ more than 100 associates in full and part-time positions, reducing the number of associates present throughout the warehouse at any given time to approximately 30 people.