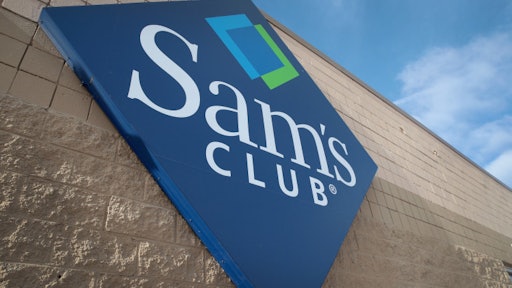 Sam's Club is expanding same-day delivery with its partnership with Instacart to more than half of its stores by the end of the month, Supermarket News reports. The service will cater to 100 new Sam's Clubs in 90 new markets, covering nearly 1,000 zip codes.
Instacart users in the new market swill be able to shop from Sam's club without a membership, while members will get lower, member-only pricing, Supermarket News reports. Shoppers can get groceries, house-hold items and small appliances from Sam's Club using Instacart.
According to Supermarket News, Instacart currently has partnerships with over 300 grocery retailers and serves more than 15,000 grocery stores in 4,000 cities in North America, reaching over 70 percent of U.S. households.