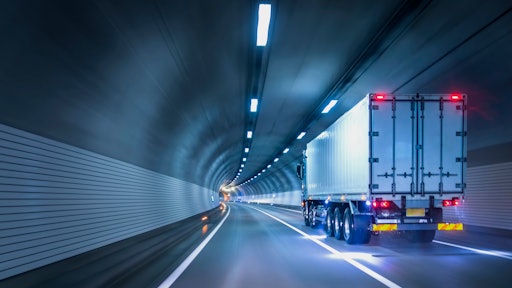 Getty Images
Striking the perfect balance between supply and demand is a tricky equation, even without external disruptors such as a global pandemic, economic shifts and waves in the labor force. Missing out on revenue because an item is out of stock not only causes an immediate financial loss, but can also lead to the assumption that a business is unreliable.
While predicting the future is never an exact science, utilizing data and partnering with a third-party logistics (3PL) provider to strategize next steps when disruptions arise will keep each link in the supply chain connected, resulting in accurate planning and execution.
Integration is key for innovation
Implementing a demand planning strategy requires integrating the knowledge and efforts of suppliers, manufacturers, and logistics partners. Strategizing for the future assists in counteracting the bullwhip effect, a supply chain phenomenon describing how distorted information on one end of the chain can lead to detrimental ripple effects throughout the entire operation.
Top to bottom visibility is crucial for painting an accurate depiction of inventory management, and diving in without a holistic view is poor strategy. By collaborating from every angle of the production process, inventory optimization stands out and supply chain disruptions can be caught before negative impact occurs. A demand planning strategy includes:
Internal and external data collection.

Internal trends reflect patterns of sales, identify inventory movement and provide insight on seasonal and historical needs. External trends present cultural shifts, technological advancements, plus competitor and customer demands. Collaborating with suppliers, sales teams, and other stakeholders to gather this information will help shippers gain insight on other factors that may affect demand. Utilizing data from all angles of an operation offers a comprehensive understanding of the consumer and any implications for the supply chain.

Forecast development.

Utilizing quantitative/qualitative data and benchmarks will help to make predictions about future demand and growth. There are many different methods of demand forecasting that can optimize the accuracy of these predictions, depending on the specific goals of your operation. Active demand forecasting involves marketing research, plans for promotions, and the study of trends with the goal being growth and expansion. More established companies may lean toward the trend projection method, which involves using the past 18-24 months of historical data to predict future demand for products.

Tracking results.

Shippers should implement key performance indicators (KPIs) to monitor how effective their current plan is while making adjustments for continuous improvement. This includes monitoring and analyzing demand variation on a weekly basis to track stock-out or over-stocking. Regular adjustments should be made to reduce error and bias while continuously improving processes for execution.

Improving technology.

Demand planning software is a key tool for accurate forecasts. Internet of Things (IoT) devices provide real-time updates on the status of raw materials and inventory. Visibility is an increasingly important factor in an industry with constant supply chain fluctuations, and machine learning programs promote a data-driven approach that can highlight exactly how to hit goals and strike that competitive edge.
3PL providers find what's missing
Creating these strategic plans is simple when partnering with a trusted 3PL provider who can fill in the gaps about navigating the supply chain. Open communication about your business workflow and expectations allows for a smooth operation from the ground up and highlights where attention is required to increase efficiency, improve customer satisfaction and save on costs.
One of the unique advantages a 3PL offers is increased visibility through reliable, real-time data. Adding a business intelligence tool to the operation is a method used for targeting disruptions and addressing problems that create less than ideal circumstances for consumers and manufacturers alike.
Another advantage to bringing in a 3PL provider is employee retention. Planning for the future requires considering more than just new technology; it requires tending to the faces behind the technology. By outsourcing trained logistical experts, the challenge of learning new processes, procedures and technologies is alleviated from current staff. Workers can focus on improving their skills and developing a fulfilling career.
Collaboration is key when it comes to creating a demand planning strategy, therefore making an inclusive and communicative environment is equally necessary. Embracing digital strategies for real-time visibility is undoubtedly the future of demand planning in manufacturing and logistics industries.
Refining these processes in partnership with a trusted 3PL provider is the solution to creating an accurate, precise strategy in the face of disruption. The past few years have proven that it's crucial to prepare for the unknown, and paying close attention to valuable data will optimize what improvements have been implemented, as well as what adjustments can be addressed.