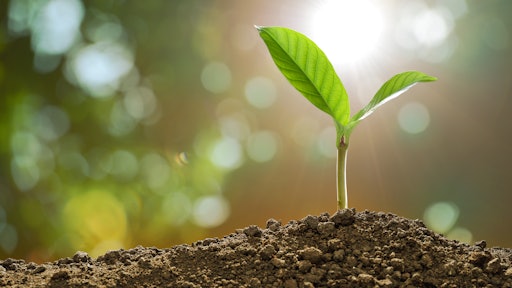 Getty Images
The past two years have made one thing clear— the world is on the brink of a food catastrophe. With the ongoing war in Ukraine, high inflation and extreme climate events, already strained food supply chains from the pandemic continue to suffer, leaving many populations to face food insecurity. Recent statistics from the United Nations report are alarming, showing world hunger rose in 2021 and around 2.3 billion people were moderately or severely food insecure. The future could get even worse if we don't take any action.
Significant concerns, challenges and consequences may lie ahead as the current food supply crisis is expected to worsen. There needs to be a push by industries to build resiliency across global food supply chains whether it is by establishing better business practices or creating and investing in new agricultural innovations.
Food supply chain impacts from the Ukraine War
The pandemic and extreme weather have increased the urgency to improve the resiliency of food supplies. The Russian invasion of Ukraine wreaked havoc on already strained supply chains, which exposed the world's reliance on both countries for critical commodities such as wheat, sunflower oil and fertilizers. Before the war, Russia and Ukraine produced nearly one-third of the world's wheat and 75% of the world's sunflower oil, so the impact of the conflict is hitting the world's food supply significantly. As the war continues, Ukrainian farmers are unable to fertilize fields and even plant seeds. This will negatively impact the upcoming harvesting season, further contributing to food shortages. While planting and harvesting are important parts of the equation, the impact continues as transportation is disrupted as well. Russian occupation of ports on the Black Sea is further disrupting exports, which are often stuck holding perishable food supplies.
The recent agreement between Russia and Ukraine to restart grain exports through Ukrainian Black Sea ports can provide some relief for a looming global food crisis, but food insecurity risks are expected to remain high as many countries rely on Russian fertilizers to grow crops and ongoing tension between the two sides mean the deal is very fragile. The disruption of trade routes will lead to direct supply shortages throughout Europe. The biggest impact on U.S. consumers will be caused by sanctions placed on Russia which will impact not only availability but consumer good prices at the supermarket.
Now that we know the issues at play with food shortages, the question is, how do we solve them? The key lies with resiliency, elimination of waste and reduction in risk.
Improve agricultural innovations and farming practices to build resiliency
Several disruptions have made the global food supply chain more complex, but agricultural basics such as better use of chemical fertilization and water-efficient irrigation systems can help to increase production. The adoption of traceability technology and automation also help build resiliency. Traceability plays an essential role in the food industry and is gaining momentum, allowing better visibility into supply chain and food safety. It has become a key focus area for food and agricultural companies as it provides end-to-end transparency and recall readiness.
Automation in agriculture can help optimize food yields and reduce waste by automating the grow, pick and packaging process.
Another key element for the industry to factor in is supplier diversity. It can lead to innovation and flexibility within the supply base and allows for adaptability during supply chain disruptions, taking advantage of deeper relationships with more suppliers. Companies should also better utilize local and regional farming for supply and innovative growing tactics like indoor hydroponic farming for more resiliency and efficiency.
Eliminate waste
Food waste mitigation is a huge area in manufacturing as 30-40% of the food supply in the United States goes to waste, including vast amounts of produce, according to USDA. Speed to market and processing efficiency have left gaps in waste management which need to be closed. One way to tackle the food waste issue is the continued expansion of regenerative agriculture that can be an effective and efficient solution with benefits such as less waster waste and less wasted land. While buying local also helps diversify the food supply base and typically is a source of less processed foods, existing technologies such as AI-based demand forecasting, RFID and blockchain can address the rising issue and help reduce the highly costly disposal of food into landfills.
Mitigate risk by focusing on decentralized buying and combating production waste
To mitigate risk, food supply chains should focus on decentralized buying, which can minimize the disruption of severe weather and political turmoil. Reduction of production waste can also mitigate supply risk by reducing demand. Most importantly, reduction of spoilage waste using efficient refrigeration technology in transport, and better utilization of decentralized and regionalized supply and production can help mitigate risk the most.
Additionally, the importance of sustainability has finally reached the public masses, and it is consumers who drive demand. This increased focus on sustainability can often (not always) have a negative effect on production and cost. Producers will be faced with the choice of facing reputational risk issues to keep production high and prices low vs. increasing sustainable methods, which in the long run, will be better for the world, but may cause a short-term negative impact in the fight against world hunger.
Conclusion
The world is facing a food crisis that is only getting worse but the significant challenges that lie ahead, there are many ways we can all work together to create solutions. It will take governments, policymakers, producers and even consumers to take immediate actions on urgent solutions, or the world could face dire consequences.