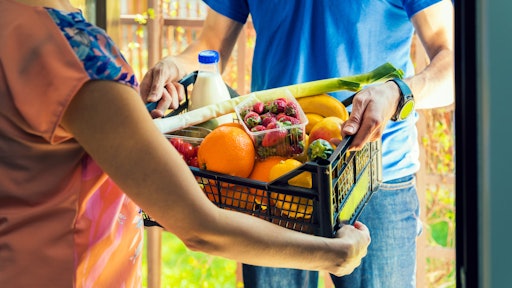 Getty Images
It's no surprise that snacks and canned goods are in high demand, as consumers prepare for uncertain times during the Coronavirus disease (COVID-19) pandemic. What's more, the focus on where to shop has shifted to convenience retail, as concerned families stock their pantries and prepare for a worst-case scenario. Why? Because while some grocery stores may be changing or cutting their hours, you likely won't have to drive far to reach a convenience store whose "open" sign is still flashing bright red.
The Cybersecurity and Infrastructure Security Agency (CISA) designates convenience retail, gas stations and trucks stops, as well as the distribution systems that support them, as essential businesses during this pandemic.
So, what does this mean for convenience retailers and the consumer packaged goods (CPG) brands within them?
Well, it means there are opportunities to continue serving the community while remaining profitable. No, this isn't the time to pull back. Now, more than ever, CPGs should be investing in c-stores.
According to NACS, there are over 153,000 convenience stores in the United States, serving approximately 165 million customers daily. More than 95,000 of those stores are one-store operations.
As COVID-19 spreads, consumers look outside their usual places to meet their daily needs such as coffee, food, and of course, snacks for the kids that are now stuck in the house. This is where c-stores come in.
How can CPGs and convenience retailers serve the community and maintain their margins through a crisis?
If you're a CPG brand or supplier that keeps convenience stores stocked with food, snacks, beverages and other essential items, here are three ways partnering with c-stores can keep you stay ahead of the curve.
1. Join a c-store loyalty program.
The majority of U.S. convenience stores (73%) use loyalty programs to help increase their revenues. That's because loyalty members are valuable customers. They spend more per visit ($11.17 on the average) or 29% more than non-members ($8.66), according to PDI's 2019 C-Store Shopper Report. And, loyalty program members don't only spend on gas. They also spend on merchandise, with 57% making a store visit each time they fill up at the pump. Being a part of a c-store's program provides a built-in audience waiting to discover your brand. Mobile app notifications, emails, and in-store displays are ways to ensure consumers are aware of your brands when shopping.
2. People are still looking for value.
In uncertain economic times, saving money and finding value in shopping trips are more important than ever. By working with c-stores, CPGs have the opportunity to fund promotional offers, allowing c-stores to extend discounts to consumers and drive increased sales for their own products. For instance, many c-stores have programs where customers earn points with each qualifying purchase. Buying two bags of chips earns 100 points, and accumulated points can be redeemed for things like additional discounts or free products down the road. By extending the discount beyond just the initial purchase, consumers see double the value in their spending.
3. Data helps you understand consumer behaviors.
When looking for c-store partners, choose one that uses data-powered marketing to help you gain a deeper understanding of consumer behavior. A majority of U.S. loyalty programs (75%) collect data from members, but not all of them are successful in leveraging data to create targeted offers and promotions that drive sales lift. Partner with a convenience retailer or grocer with a loyalty program that uses a built-for-purpose, end-to-end solution that can tailor personalized messaging and individual promotional offers. Your CPG brand will benefit from digital promotions that segment and target members using customer data from loyalty members.
In unusual times such as these, consumers are looking for brands to provide the things they need to support their daily lives. CPGs can be the partner c-stores need to provide value, build customer loyalty and drive sales.
Gain access to a large network of over 30,000 locations, including chains, independents and single-store operators to get a fast start, so you can reach today's consumers now.